How Do I Choose the Best Bulk Peanuts?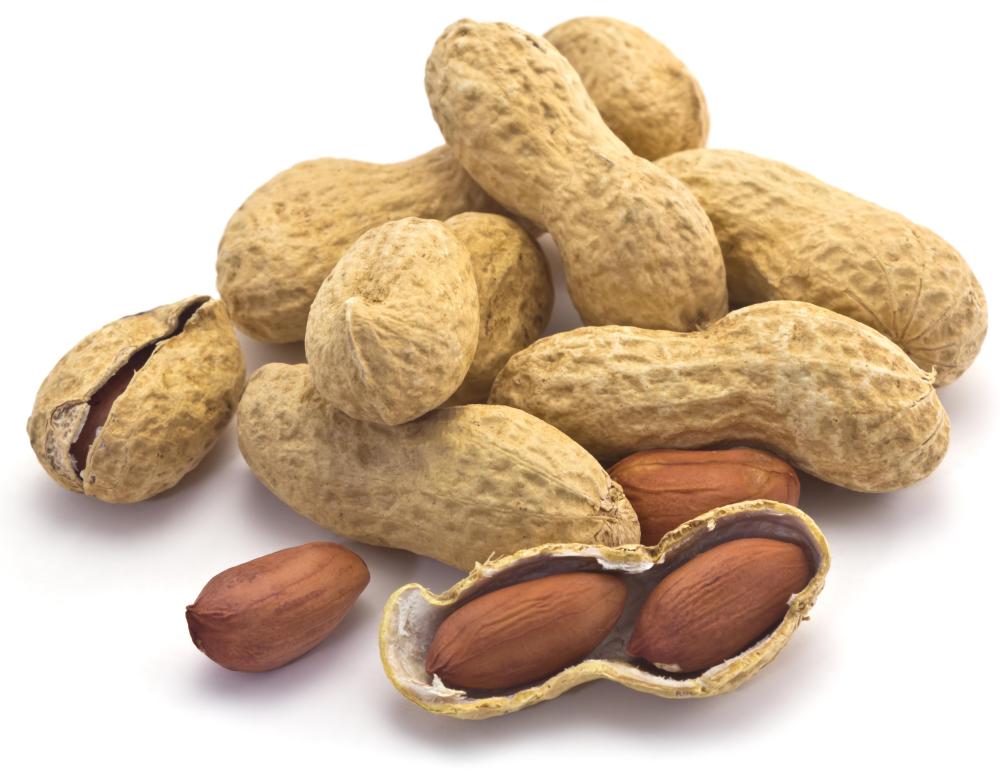 Bulk foods are an increasingly popular method for consumers to stock up on their favorite items while saving money in the long run. Buying peanuts in bulk is beneficial for both restaurant owners as well as enthusiasts who eat them on a regular basis. The best bulk peanuts are sold in a variety of styles and quantities, usually from a wholesale distributor. When choosing the sizes and types of peanuts that you want, it is important that you pick the versions that you will actually utilize at home or in your place of business. Soft-textured peanuts are indicative of a spoiled food and should be thrown away immediately.
Supermarkets and specialty stores sell different varieties of peanuts sold in tins, from plain to honey-roasted and chocolate-covered. Such packaged nuts are useful if you need a small amount, but they are usually expensive. Restaurant owners tend to benefit the most from purchasing bulk peanuts, because this method is far less expensive over the long term. If you eat a great deal of peanuts and use them for various recipes at home, you can also benefit more for buying the nuts in bulk instead of several tins from your local grocery store.
Finding a wholesale peanut distributor can be as simple as looking on the Internet. At the same time, not all peanut sellers are alike, as each offers different kinds of nuts in varying quantities. The majority of distributors sell raw, salted, and roasted peanuts, while specialty stores also offer them with a variety of different toppings, such as toffee, chocolate, and spices. Flavored peanuts tend to be more expensive than other versions sold from distributors.
The amount of bulk peanuts that you ultimately decide on depends partly on the quantity that you definitely expect to use. Fortunately, plain and salted peanuts tend to keep for several months so long as you preserve them in airtight containers. This way, you can buy a large amount at once and save yourself money from repeated purchases and associated shipping costs. Keep in mind that peanuts covered with toppings might not preserve as long as plain versions, so you might consider choosing a smaller quantity. If you are a restaurant owner, a particular distributor might offer you a discount.
Peanuts purchased from wholesalers are generally safe and fresh. Still, it is important that you inspect all bulk peanuts that you buy before eating or cooking them. Fresh peanuts should be solid and not soft in texture. Discard any peanuts that have become soft or mushy, because they are likely spoiled and unsafe to eat.
By: pilotl39

Buying peanuts in bulk is beneficial for restaurants and individuals who consume them on a regular basis.

By: e-pyton

Bulk peanuts can be bought with special toppings like toffee.