How do I Choose the Best Block Paving Cleaner?
A block paving cleaner may be necessary after a paving project is completed or as a form of maintenance. If a block paving cleaner is needed after the project is completed, it is usually because the paver was careless when laying the paving or because the paved area became too saturated with cement or lime after paving, which can leave stains. In those cases, a solution of hydrochloric acid may work best as a block paving cleaner. When used for maintenance cleaning, simply scraping moss, algae, and lichens and using a high-pressure water hose may also serve as a block paving cleaner.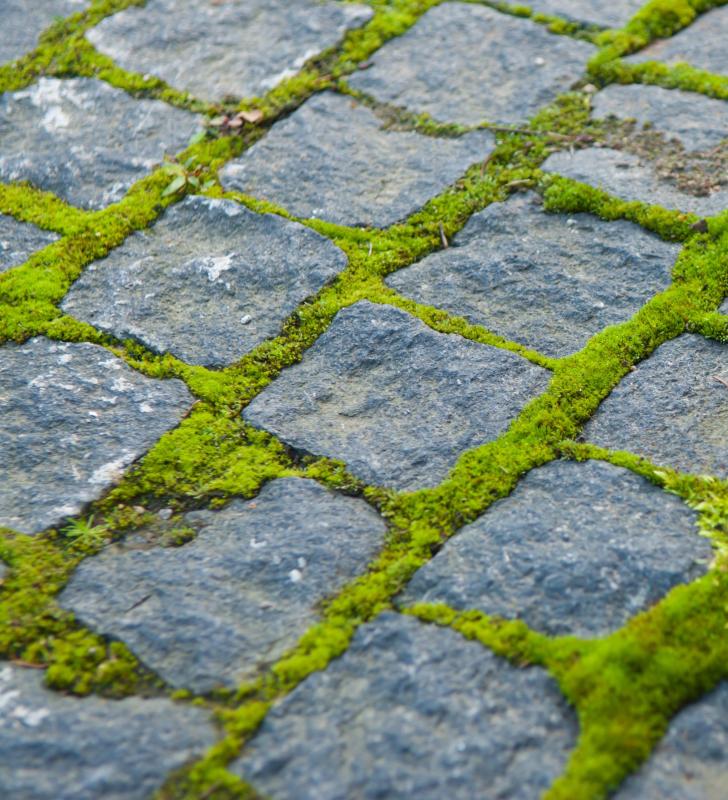 After a paving project is complete, the paving area should be clean and free from any stains or spilled cement. If there are cement or lime stains, they may be cleaned using a solution of hydrochloric acid. Typically, the solution, also called spirits of salts, is diluted to five to ten percent, depending on the severity of the stain.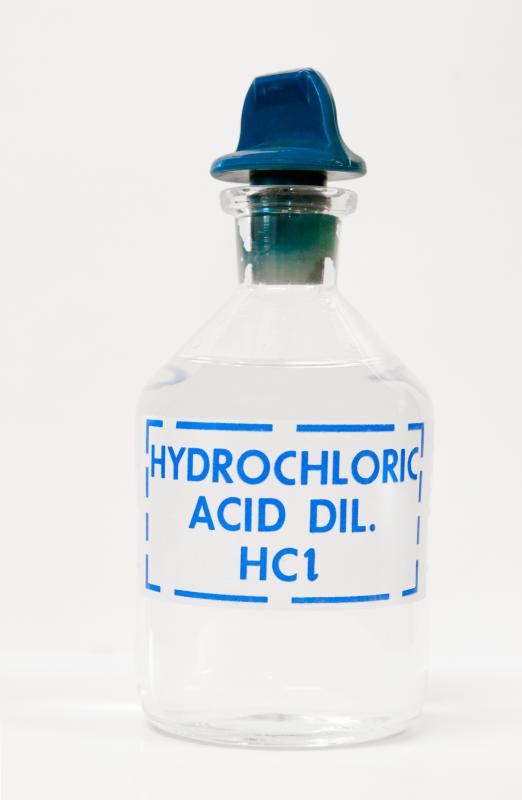 Although using diluted hydrochloric acid may be best left to the professionals, it may be done by a non-skilled paver. Wearing protective eyewear, shoes, and clothes is essential. If the diluted acid splashes on the skin, the skin must be washed immediately. A baking soda solution should be readily available in case the acid splashes onto the face. In addition, if it gets into the eyes, nose, or mouth, immediate medical assistance may be necessary.
To use the diluted hydrochloric acid as a block paving cleaner, the bricks should first be wet with water, such as from a garden hose. Then, using a clean brush, the diluted acid should be brushed across the stained area. It should only be left on for a few seconds. When the stained area begins to fizz, the acid should be washed off with the garden hose.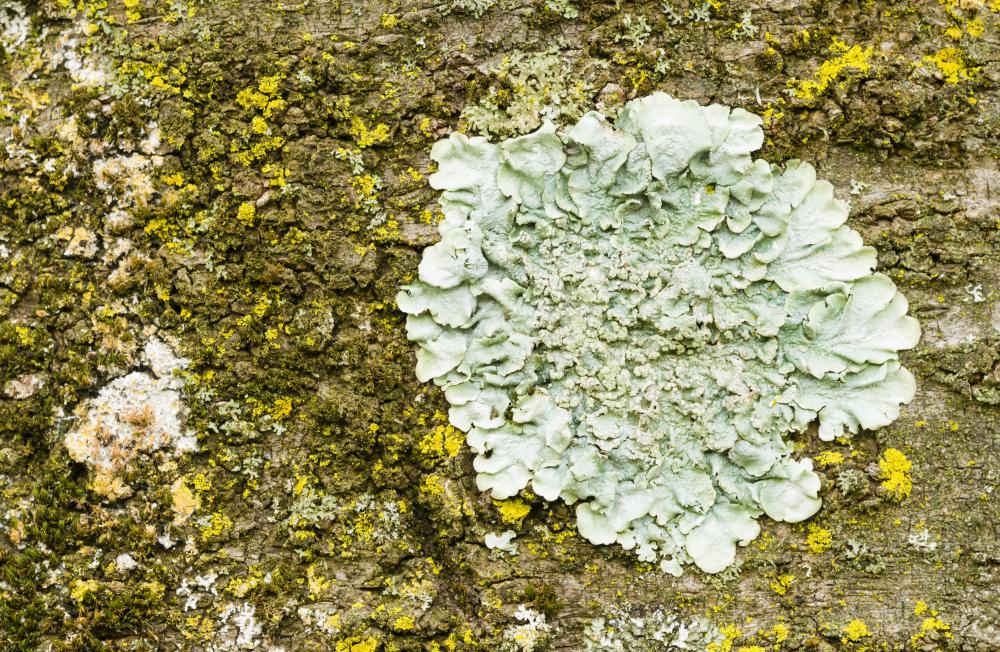 Usually, people are careful when they are laying paving. As a result, the block paving cleaner is much simpler and may vary depending on the type of stain. For example, moss, algae, and lichens have a tendency to grow on many types of paving, such as clay bricks. The bricks can be brushed off by hand or scraped. In the worst cases, a solution of copper carbonate and water may be needed to stop the growth of the moss, algae, or lichens.
The area may also be cleaned through the use of a high-pressure water hose. The jetted action of the hose will typically clean any block pavers. The hose should be set on a moderate setting and held at a low angle to prevent damage to the mortar or sand. In some cases, the sand may be displaced. As a result, the area may need a fresh dusting of sand after the pressure hose is used.
Moss growing between paving stones.

Hydrochloric acid can be used as a block paving cleaner.

Lichen has the ability to grow on many types of paving bricks.