How Do I Choose the Best Best Cold Cream?
Choosing the best cold cream for your skin involves careful consideration. Learning about using a cold cream and the ingredients is a good starting point. Set your expectations about what you want to see after using a product and be realistic about what may have caused skin damage, then consider your skin type. If you want complete control over the cold cream that you use on your skin, you can make your own based on numerous available recipes.
Understanding what sets cold cream apart from other facial products is the first step in deciding the best cold cream for you. As the name implies, cold creams leave the skin feeling cool after application. When using cold cream, you should know that it acts as both a cleanser and a moisturizer, and using additional products could decrease the effectiveness of the cold cream. Ingredients consist of water, concentrated oils, beeswax, and, in the scented varieties, perfumes. Vintage cold creams from the early 1900s were actually made of oil from sperm whales.
Your desired goal is one consideration when you are choosing the best cold cream. Although age is often the blame for aging skin, sun damage is the most likely culprit. Even incidental damage to unprotected skin creates problems in the future. Cold creams can contain vitamins, botanicals, enzymes, and antioxidants, all of which can help reverse some of this damage. Many dermatologists, spas, and cosmetic surgeons carry their own cold cream products to treat common complaints.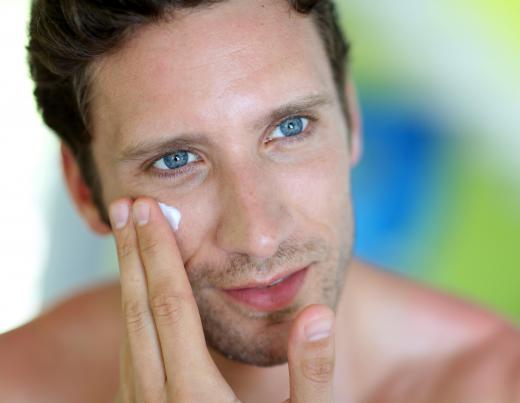 Skin type plays a large role in selecting the best cold cream for you. If your skin has both dry and oily patches, you may find that you need a separate cleanser targeted to the oily areas of your face. Cold cream contains moisturizers, so if you have dry skin, it may work best alone for you. Sensitive skin may also benefit, as cold creams do not harshly foam or strip the skin of nutrients and moisture; in fact, many people with sensitive skin use cold cream in place of a shaving cream. If your skin is sensitive, be sure to look for products that are labeled as sulfate-free, and be prepared to switch to a different brand if irritation develops down the road.
Making your own cold cream is a solution for those who may be cautious about the ingredients in over-the-counter cold creams. Cold cream recipes exist all over the Internet, from fruit- to honey-based recipes to versions with lavender oils. Base ingredients might include pure vegetable shortening, borax powder, and oils, and the process involves using a double boiler and cooling and storing the mixture in a refrigerator. Making your own recipe also ensures that you are using a completely cruelty-free cold cream if that is a consideration for you.
AS FEATURED ON:
AS FEATURED ON:

By: picsfive

Cold cream.

By: goodluz

Cold cream may be used as a moisturizer.