How Do I Choose the Best Bespoke Rubber Stamps?
Choosing a good bespoke rubber stamp can help you in many ways, not the least of which is saving time. Branding your business with a unique bespoke rubber stamp that displays your logo can help you advertise and set you apart in the market. To choose the best one, find a manufacturer that uses good quality materials and can create the design you want.
Custom rubber stamps can come in a variety of sizes, shapes and materials. A classic wooden-handle stamp will most likely last longer than one with a plastic handle, but a professional-grade stamp made of metal will last even longer. Bespoke rubber stamps with a plastic handle or holder will probably be the cheapest, however.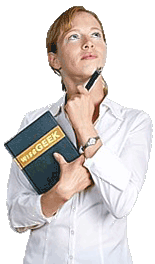 If you are purchasing a bespoke rubber stamp for individual use, it might be better to choose a more durable, wooden-handle stamp. It usually costs more than a plastic model, but you will make up the cost over time because it will last longer. If you are buying bespoke rubber stamps for your business, choosing the cheaper, plastic bespoke rubber stamps may be wise, especially if you are using it for something simple like a return address. If you have a larger, busy business, you may want to order professional-grade stamps because they are the most durable; they are relatively expensive, however.
Shopping for bespoke rubber stamps can be done online or through specialty stores. If you want a large quantity of stamps, choosing a bigger company that can produce them cheaply in bulk is probably the smartest choice. If you are going to use it for individual use or for a very small business, you might be better off buying one from a smaller manufacturer or an individual; some larger companies might be able to meet your needs, but they sometimes have minimum orders.
Smaller companies or individual artisans who sell rubber stamps can usually create more intricate or specialized designs than larger manufacturers. Some individual stamp makers are artists and designers who have decided to make stamps. They can often offer a more personalized touch.
A good bespoke rubber stamp can last you years if you take care of it properly, so choosing a company that backs up their product is important. Take your time and find the right one for you. In addition to quality of the stamp and design, consider the extra costs such as ink and inkpads. Some companies offer packages with the stamps and supplies together, which can offset the cost of the stamp.
AS FEATURED ON:
AS FEATURED ON:

Woman holding a book