How Do I Choose the Best Bespoke Frame?
When selecting a bespoke frame, you might want to choose a theme that complements your photo. A photo of a soccer team might look nice in a bespoke frame with a sports theme, while wedding and anniversary frames can include names and dates. Also, be sure your custom-made picture frame fits your painting, photo, or document correctly, and that it includes the proper hardware for hanging. You should also decide whether you want your bespoke frame to include special accessories such as plexi-glass or a mat.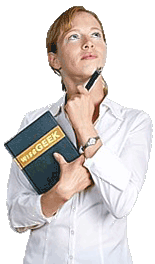 Your custom-made frame will vary according to what you plan on framing. For instance, a bespoke frame for an oil painting may be elegantly crafted in wood, while a custom poster print may look best in a simplistic metal frame. If you require a bespoke frame for a document or certificate, metal or wood works nicely and either can be personalized.
If the bespoke frame you choose is constructed of wood, you'll probably have several options to choose from. You'll need to decide what type of finish you'd prefer for your bespoke picture frame. Consider a light color such as ivory, if your background is dark or brightly colored. It's a good idea to have some amount of contrast when selecting your custom frame, as it makes a good presentation for your photo or artwork. If your background or photo is very light, it might be best to choose a wood frame with a dark finish, such as cherry, walnut, or mahogany.
Bronze, copper, or pewter bespoke frames work well for framing old family photographs because of the vintage styling. Some of these can easily be personalized and engraved with names and dates. These frames are generally best for small photos.
After you've decided on a style and design for your custom bespoke frame, consider purchasing a hanging kit if it is not included with the frame. Depending upon the style of frame, you can choose a wood hanging kit or a metal one. Be sure the kit also includes wall bumpers or your walls could become damaged when hanging your picture.
To get more ideas for your custom bespoke picture frame, request a catalog from a custom frame shop. Additionally, check websites for creative ideas and offerings. If you're purchasing your bespoke frame online, be sure the company offers customer service telephone support to address your inquiries.