How do I Choose the Best Benzoyl Peroxide Creams?
Benzoyl peroxide creams are generally used as an acne treatment, and they treat acne by decreasing the amount of bacteria on the skin. The percentage of benzoyl peroxide varies from product to product but can usually be found in the range of 2.5 percent to 10 percent. The majority of benzoyl peroxide creams can be purchased over the counter, but a person can also get a prescription from a dermatologist. The most effective way for one to find out which product is right for him or her is to choose an over-the-counter cream and see how well it works at treating acne.
Benzoyl peroxide creams are available in different strengths. If one has never before tried a product containing benzoyl peroxide, it is important to start off with the lowest strength to test how well one's skin will tolerate it. Starting off with the highest percentage of benzoyl peroxide could result in dryness and skin peeling as the skin adjusts to using the new product.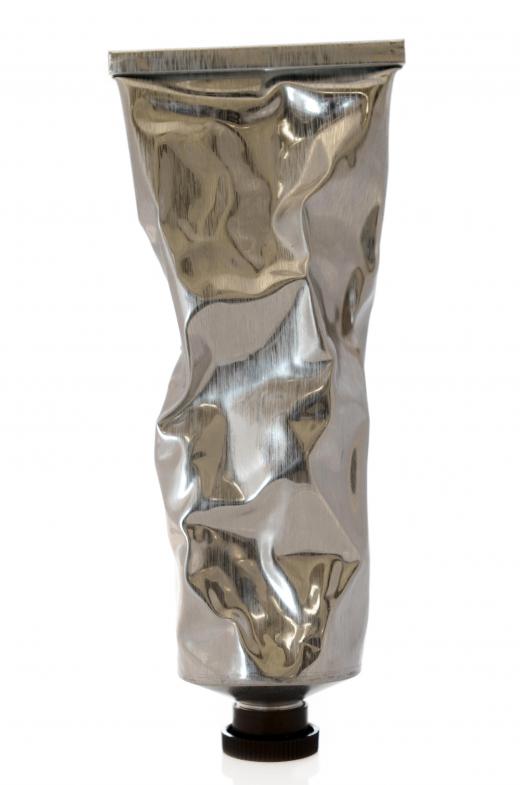 If results are not seen within a few weeks of trying the lowest percentage product, one can move up to a higher-strength benzoyl peroxide cream. One should keep his or her skin type in mind when choosing products. Benzoyl peroxide is well tolerated for people with oily skin, but a person with dry, sensitive, or combination skin should choose a product with a lower concentration of benzoyl peroxide to reduce the chances of increased skin dryness and peeling.
A person who begins seeing results from a certain benzoyl peroxide cream may want to add a benzoyl peroxide cleanser to his or her acne fighting arsenal. The same brands that make benzoyl peroxide creams often also make soap and other cleansers containing the same active ingredient. Products containing benzoyl peroxide can also be used with other acne-fighting products, such as those containing salicylic acid. Salicylic acid is known for its exfoliating and acne-fighting qualities, and it may be helpful to use a combination of these ingredients if one's acne is moderate to severe. If products containing these ingredients are used, using a moisturizer is essential to prevent dryness caused by these products.
While products with benzoyl peroxide are usually effective for most acne sufferers, they may not work for everyone. A person who has tried multiple over-the-counter benzoyl peroxide creams and has not seen results should consider speaking with a dermatologist as the next step. It's possible that one may need a different product or combination of products. A dermatologist can help decide on a person's best course of treatment and help him or her get on the path to clearer skin.
AS FEATURED ON:
AS FEATURED ON:

By: Tinga

Benzoyl peroxide creams, used to treat acne, are available in different strengths.

By: TheSupe87

Using too high a percentage of benzoyl peroxide can cause skin peeling.

By: Ocskay Bence

Benzoyl peroxide treats acne by decreasing the amount of bacteria on the skin.