How Do I Choose the Best Bedspread?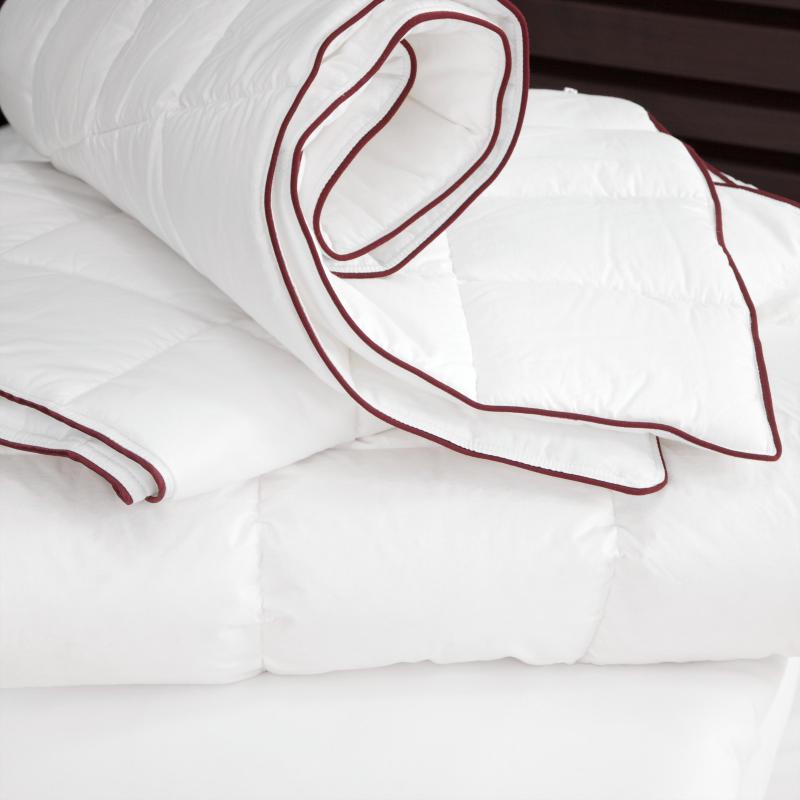 A bedspread is an important addition to your bed for both style and comfort. To ensure you are comfortable year-round, there are a few different considerations to keep in mind; some people will even purchase two different bedspreads if the temperature where they live varies greatly during different times of the year. Otherwise, the most important considerations when choosing a bedspread are the size and the materials used to make it, such as down or cotton, each of which has pros and cons. It is also necessary to consider the design of the spread, such as the patterns or colors used.
The term "bedspread" can be used to refer to a number of different things, from a cotton blanket to a quilt to a thick down comforter. They may be purchased in stores or online, and many crafty people will simply sew their own bedspreads. When shopping for a new cover for the bed, most people will begin by determining the materials they want it to be made of, since this will have a significant impact on comfort and warmth.
A thick quilt can be very heavy and warm, but can be too much during the warmer months, whereas a light cotton blanket may be fine in the summer but insufficient in the winter. Many people will choose a down comforter, often stuffed with various blends of down and feathers. Down comforters have the unique ability to keep you warm in the winter, cooler in the summer, and are very lightweight. Silk comforters are another option for a lightweight yet fairly warm bedspread, and these are hypoallergenic. Some down comforters are hypoallergenic as well, but it depends on the type of feathers and down used for it, so be sure to do your research.
It is also important to consider the size of your bed and match it to the size of your bedspread. Twin beds, also known as single beds, are the smallest, followed by full, and queen. King and California king are the biggest. It is necessary to get the correct size for your bed to ensure it will fit properly. Bedspreads tend to increase in price as the sizes increase, particularly for silk or down comforters.
Next, simply consider the style and feel of the bedspread. The bedspreads with higher thread counts will be softer and smoother to the touch. You will probably also want to match the bedspread to the general colors and patterns used in your room or home; if you have a more traditional or a more modern home, for instance, you will want to choose patterns that complement this.
By: Jack Rom

A duvet.

By: AndreasB

Down comforters are warm in cold weather but not too heavy in warm weather.

By: Piotr Skubisz

A down comforter is filled with feathers from geese or duck.

Quilts can be a uniquely American piece of decor to place on a bed.