How Do I Choose the Best Beard Razor?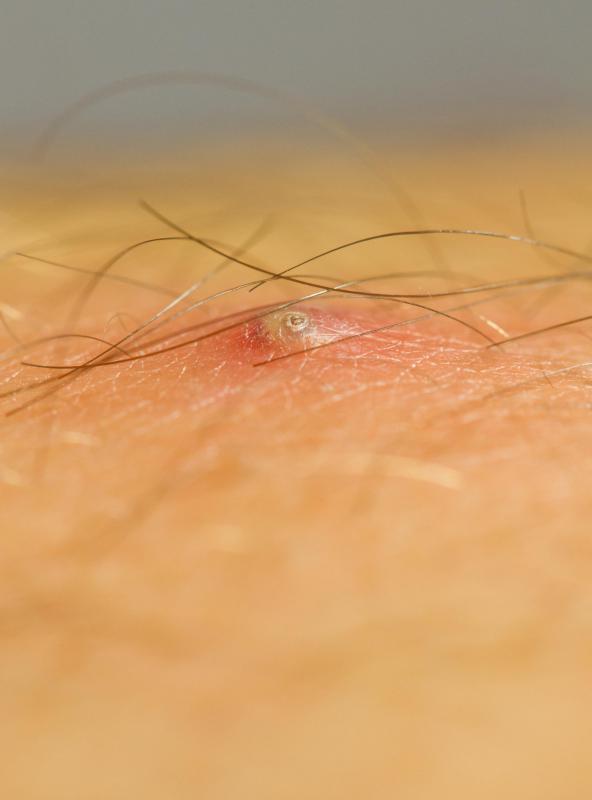 Selecting the correct beard razor can be a daunting task, due to the many technological innovations available. In addition to the traditional straight blade, there are also electric beard razors that oscillate, razors that come with single or multiple blades, and self-sharpening razors. No matter what kind of beard razor is used, also consider the accessories that may come packaged with the razor.
Some beard razors use oscillating technology, and essentially move back and forth at extremely high speeds. This allows the razor to essentially glide over the face with very little pulling or tugging of the skin. Most oscillating razors will be battery-powered, which will require keeping batteries on hand.
Disposable razors come in two formats — ones where the entire razor is thrown out or others where only the blade mechanism must be replaced. Most last for several uses before they need to be thrown out, since the beard whiskers are tougher and dull blades faster. The original version has a single razor strip, while more modern alternatives have multiple blades providing a more comprehensive shave with each sweep of the blade. Some of these disposable razors will have a moisturizing strip, allowing the blade to cause less damage or the skin.
Individuals who have naturally curly hair may have a harder time selecting suitable beard razors. Traditional razors will remove hair, but can also cause ingrown hairs which leads to unsightly and painful razor burn on the face. Some of these can even become infected, creating havoc on the face especially for those who already have sensitive skin. Curlier hair is best removed with an electric razor or an oscillating beard razor, as they will remove hair with very little trauma to the skin. 
Self-sharpening devices are another innovation implemented into beard razors. These razors will have a dock that will sharpen the blade when not in use. Self-sharpening razors are suitable for those who are money-conscious, and do not want to continuously purchase new batteries or razor cartridges.
No matter what type of beard razor is used, be sure that it comes packaged with aftercare necessities. Razors that come with a bottle of shaving cream, an aftercare balm, or additional razor heads will help to streamline the beard removal process. Protecting the skin after hair removal will help to make the process easier in the future.
The use of traditional razors can cause ingrown hairs.

Some men still use a straight razor to shave.