How do I Choose the Best Bathtub Shower Doors?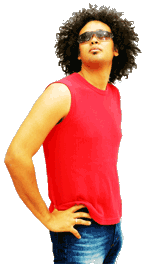 There are a few things to consider before choosing a set of bathtub shower doors. Decide on a budget for the project; pick the type or color of the frame's finish, if applicable; and determine which type of door-opening system will work in the bathroom. Prices will vary widely between the different styles and types. It is a common practice to match the finish color with existing hardware.
Bathtub shower doors are an attractive alternative to the standard shower curtain. The shower doors prohibit water from splashing out of the bathtub area when a person is showering. The glass doors are easier to clean than shower curtains and do not promote the growth of mold and mildew.
The three types of bathtub shower door systems available are framed, semi-frameless and frameless. Framed doors are manufactured with a thin glass supported by an aluminum frame. The doors slide on matching tracks that install on the top edge of the bathtub and on a headrail across the top, along with two side rails. They are often pre-made and are the least expensive type. Their opening system is limited to the sliding type only.
Semi-framed bathtub shower doors have an aluminum frame on the sides but not across the top or bottom of the doors. The semi-frameless doors either slide or swing to open. Frameless shower doors, made of thick glass, do not have any frames. They are installed using small clips and/or brackets, they are more expensive, and they swing to open.
There are many different styles and finishes available for bathtub shower doors. Available frame finishes include chrome, gold, oiled, satin and brushed nickel among others. Choose a finish that matches other hardware found in the bathroom, such as cabinet knobs, pulls or hinges; entry door hinges; bathroom fixtures; or plumbing fixtures. The glass is usually clear or opaque with decorative features such as beveled or fluted edges and decorative etchings.
Before purchasing a set of bathtub shower doors, determine which door-opening system works best for the applicable situation. Bathtub shower doors' opening systems include swinging, sliding or bi-fold door systems. The decision might depend on the type of bathroom, whether there is room to accommodate the door's swing, the project's budget and, of course, personal preference. In any case, bathtub shower doors will enhance the overall appearance, cleanliness and appeal of any bathroom.
Man with hands on his hips