How Do I Choose the Best Baby Applique?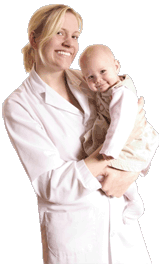 The best baby applique patterns are typically found in baby and children's books, as well as children's magazines. Other full scale pre-printed patterns may be found as large and small panels on fabric. These pre-printed panels are usually easy to sew onto projects, though they do not offer the same level of opportunity for individual creativity that patterns in books tend to.
Any design or pattern can be used when creating baby applique. The patterns can be related to the overall theme of the nursery, or they may be designs that are universally appealing to all children. They can be added to baby blankets, clothing, curtains, bed skirts, and pillows, among other items, to create many different unique works of art.
Those seamstresses who are searching for personalized baby applique patterns as a means of saving money can discover unique, child themed ideas in some non-traditional sources. Children's books and magazines often include many silhouetted shapes within their pages. These may be the outlines or shaded shapes of animals, airplanes, trains, footballs, princess castles, and more. The individual shapes may be traced onto copy paper and enlarged, or traced directly onto fusible web, which can be ironed onto fabric and used to attach the design to the final project.
The finished designs that are taken from children's books and magazines can provide the greatest opportunities for creativity and unique embellishment. Any style, type, or color of fabric may be used for the base design. Animals may become pink and plaid to suit a girl baby, and trains may be traced onto blue polka dots for boys. Eyes and a nose for animals may be added easily using buttons, which can also serve as propeller holders and windows. A mouth, a puff of steam, or a bumble bee's zig zagging flight can be stitched on quickly using a satin stitch on a home sewing machine.
Large fabric patterns can also serve as the basis for baby applique, though these are often more difficult to add individual embellishments. Many fabric stores and crafting shops stock fabrics which feature large, full printed panels. These panels often fill half or the full width of a 42 to 44 inch (107 to 112 centimeters) wide bolt of fabric. The panels may feature printed frogs, princesses, or well known story book characters. The individual characters may be cut out and stitched onto projects by hand, or the entire panel may be used to create a pillow or the center piece in a quilt.
Baby applique patches are also available for purchase at local craft stores. These patches are typically heavily embroidered fabric pieces with small, stitched details. Though the individual patches may be attractive, they are often too thick to be sewn through easily using a machine needle and must be ironed to the final project. The iron adhesive does tend to fade with multiple washings, and can cause the design to peel away from the fabric over time when attached to items that receive a high degree of use.


Doctor with a baby