How do I Choose the Best Attorney for Perjury?
Perjury cases can be tricky, and having a skilled, experienced attorney on your side can mean the difference between a successful defense and jail time or fines. In choosing the best attorney for perjury, you will usually want to select one who focuses his practice on criminal defense and has significant experience in this field. You may also consider how many perjury cases an attorney has handled and whether or not the majority of his cases have desirable outcomes. Additionally, you may consider an attorney's reputation and his rapport with you in choosing the best legal representative.
You will usually need a criminal defense lawyer to defend against perjury charges in court. While you may be tempted to use a general lawyer for this type of case, especially if you've worked with one in the past, doing so may not be in your best interest. With something as serious as a perjury charge and the penalties possible if you are convicted, you will likely be better served by choosing an attorney who focuses his practice on defending clients in criminal cases.
Experience is typically important when you are trying to choose the best attorney for perjury. Many legal experts recommend hiring an attorney who has several years of experience dealing with criminal cases. You may have a better chance of an acquittal with a lawyer who has dealt with complex cases in the past and developed an appropriate courtroom demeanor. You may also do well to hire an attorney for perjury who has significant experience not only with criminal cases, but also with perjury cases in particular. Additionally, an attorney who has experience dealing with your unique type of perjury case may be better prepared for helping you achieve a desirable outcome in your case.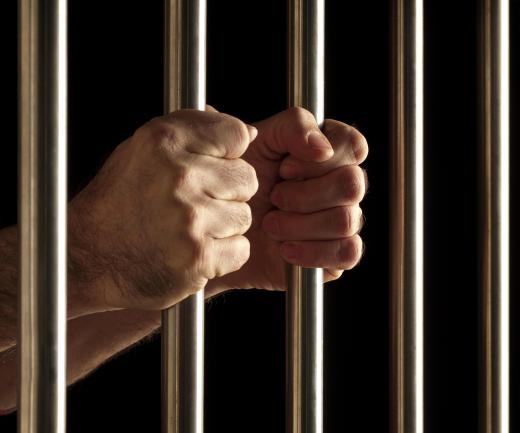 It is also important to consider a lawyer's reputation when you are trying to choose the best attorney for perjury. Learning about an attorney's reputation before you choose may help you avoid an attorney who seems professional and competent but has performed poorly or unethically in the past. Peer and lawyer review websites are good places for learning about a lawyer's reputation before you choose one.
Your rapport with the perjury attorney you choose is also a critical consideration when you are trying to make the best choice. You are more likely to divulge complete information in your case if you feel comfortable with your lawyer and confident in his abilities. Likewise, you are more likely to feel comfortable following a lawyer's advice if you have a good rapport with him.
AS FEATURED ON:
AS FEATURED ON:

By: Lane Erickson

Criminal defense attorneys will usually be needed to defend against a charge of perjury.

By: angelo.gi

Jail time is one possible consequence for committing perjury.