How Do I Choose the Best Astringent?
Choosing the best astringent will depend on what type of skin you have and what results you're trying to achieve. Astringents can be used to cleanse the skin, clear up acne, tighten pores, eliminate excess oil, or even out skin tones. There are two different categories that astringents fall under: alcohol based and alcohol free. Alcohol-based astringents should only be used on oily skin, as they are very drying. For those with dry skin, alcohol-free astringents with added moisturizing agents are most beneficial.
Astringents are used by people who desire to improve their complexion. When an astringent is applied to the skin, dirt and oil are released, pores are tightened, and the overall appearance of the skin is enhanced. The astringent constricts and draws together soft tissues, making sagging skin appear more youthful and diminishing large pores. As a side effect, a person's overall complexion is evened out and damaged tissues begin healing. Due to all these benefits, many individuals use an astringent on a daily basis whenever they're taking off makeup or washing their face.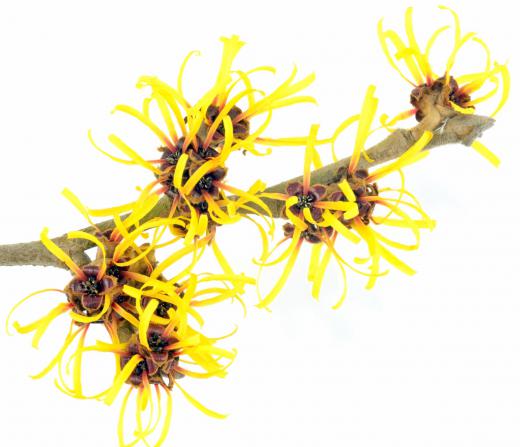 Before choosing which type of astringent is best for your situation, you must first consider whether your skin is considered oily or dry. Alcohol-based astringents can be damaging to dry skin and alcohol-free astringents may not adequately correct excessive oiliness in the skin. You may also want consider any skin conditions you may have, such as acne or blackheads, which may interfere with your results. While many believe that getting rid of excess oil will clear up acne and blackheads, the opposite may actually be true. Using alcohol-based astringents under these circumstances will cause your skin to produce more oil to compensate for being dry, which may end up increasing the presence of acne and blackheads.
You can also look for particular ingredients that enhance the desired effects of your astringent. For example, rose extract is considered soothing and helps create a youthful complexion, while witch hazel has antimicrobial properties that can reduce inflammation and breakouts. Also, salicylic acid is a common ingredient found in astringents used to reduce blemishes and uneven skin tones. For those with dry skin, glycerine is a good ingredient to look for, as it is a natural moisturizing agent that will maintain your skin's moisture without clogging your pores.
AS FEATURED ON:
AS FEATURED ON:

By: dianamower

The witch hazel plant provides the astringent used in many skin toners.

By: sunabesyou

Astringents can be used to cleanse the skin.

By: badmanproduction

Astringents can be used to treat acne.