How Do I Choose the Best Arabic Movies?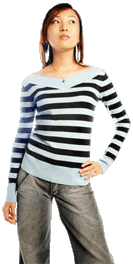 There are online resources for anyone in search of a particular type of Arabic movie to watch. Most websites devoted to Arab films have specific genres to choose from. Some of the selections include comedy, drama, action, and family oriented titles. Some websites specialize in classic Arabic cinema. Cultural organizations like the Arab Film Festival can also be a good resource to search for quality movies.
Some Arabic movie websites categorize films by genre and also list the most popular movies available on the site. Ramadan movies, reality TV movies and documentary movies can be found online. There are also a few subscription services that allow the viewer to select movies that can be watched on the Internet or TV. Some websites have selections from several Arabic countries.
There are sites that have specific purposes. The Egyptian Castle is designed specifically for Egyptians and other Arabs living abroad or who are traveling away from home. It posts a movie once per month that can be watched online. It also has a page where Arabs way from home can talk about movies and make new friends. For Arab viewers interested in US cinema, there are selections of popular American movies subtitled in Arabic.
Arab Film Distribution (AFD) maintains a catalog of Arabic movies to choose from. The movies can be ordered online and shipped to the viewer's home. A summary of the movie and a picture of the cover art on the DVD box are provided for each film. AFD also has a special documentary section that provides documentary films to institutional viewers such as colleges, universities, and cultural and film organizations.
Arafilm has a website with a video library of Arabic movies from 18 different Arab countries. There are links to galleries of actors from each of the listed countries. The galleries contain photographs of the actors, as well as brief bios and past and upcoming movies.
The Arab Film Festival (AFF) organization is also a resource for finding Arabic movies. Its mission is to screen films for realistic portrayals of Arab people, history, culture, and politics. AFF also attempts to provide alternatives to images of Arab society provided by American mass media.
The site lists the festival's most recent prize winners. The awards include Outstanding Feature Film and Outstanding Short film, as well as awards for documentary films. AFF maintains an archive of all the Arabic movies it has screened since 1997.
Woman with hand on her hip