How do I Choose the Best Alpha Hydroxy Moisturizer?
When choosing an alpha hydroxy moisturizer, it is important to consider what strength of alpha hydroxy is best for your skin complexion. The moisturizers come in a variety of strengths, and choosing one that is too strong may result in side effects, including skin irritation and swelling. Women with aging skin or skin that has experienced a great deal of sun damage may want to choose a stronger alpha hydroxy moisturizer formula intended to be applied as a night cream. Younger women who are aiming to help prevent wrinkles may best choose a milder formula intended for daytime wear, making sure it contains a sunscreen.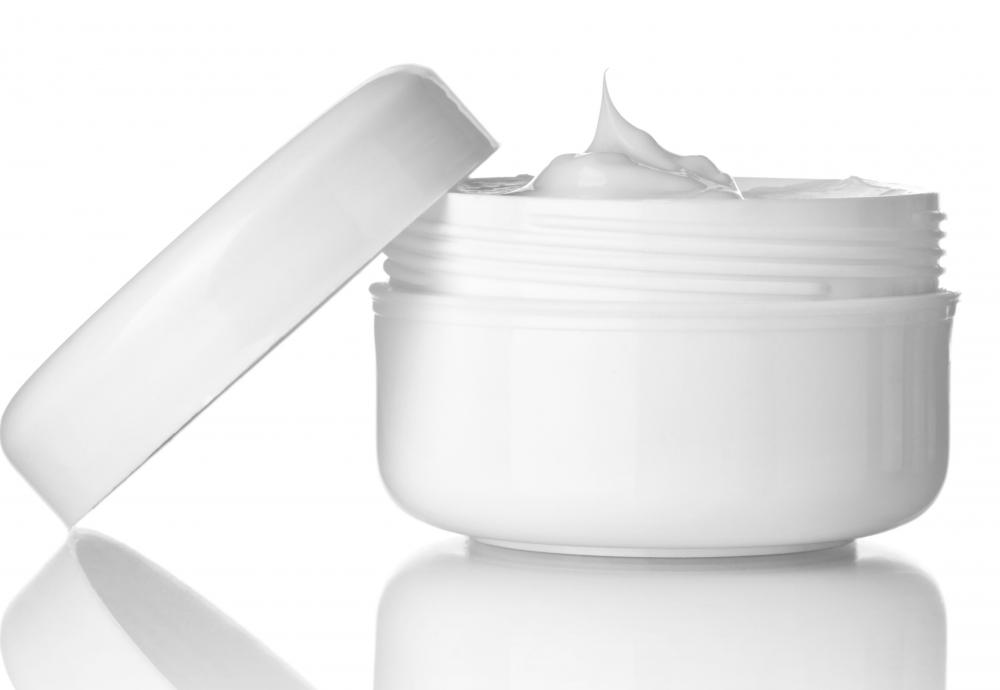 Alpha hydroxy acid, also known by the acronym AHA, is a natural substance found in citrus fruit. Alpha hydroxy moisturizer uses an extract of acid from the fruit. It may be helpful to keep in mind that an alpha hydroxy moisturizer is intended to help turn over, or exfoliate, skin cells. Stronger formulas will accelerate this process, but may not be right for everyone, especially those with younger or more sensitive skin.
Low alpha hydroxy concentrations of 5 to 10 percent can usually be tolerated for daily use. Most over-the-counter alpha hydroxy moisturizer contain levels in this range. Some specialty moisturizers intended for more aged skin or skin that has suffered more sun damage may have concentrations of 10 to 50 percent. These moisturizers may be more effective, but also may have more chance of causing negative side effects.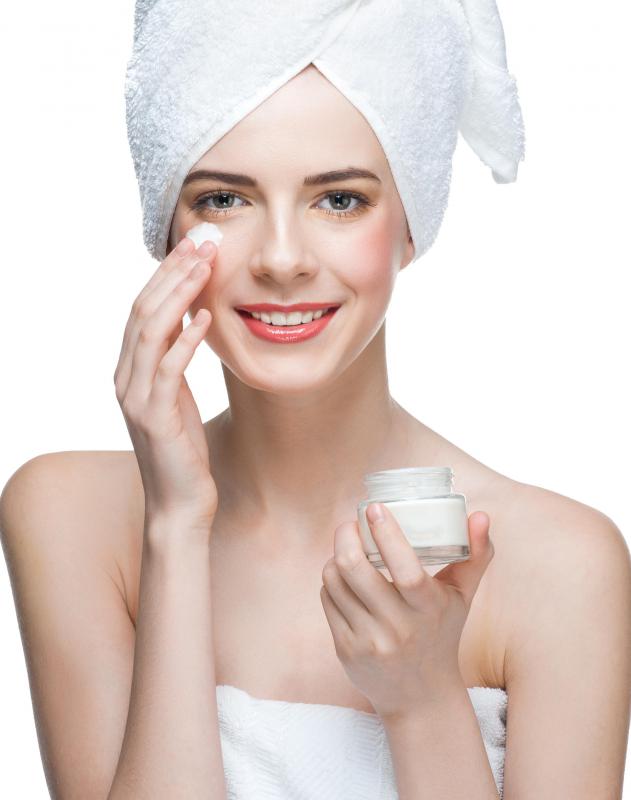 One side effect of any alpha hydroxy moisturizer to keep in mind is that when it sloughs off dead skin, it increases the skin's sensitivity to sunlight. Skin may be more easily irritated by the sun and may be more likely to burn. If the moisturizer is intended for daytime use, choosing one that contains an added sunscreen may be best. If a stronger formula is desired, it may be best to apply it as a nighttime cream to avoid problems.
Other side effects of alpha hydroxy moisturizers may include skin irritation or swelling. Anyone experiencing these side effects should stop using the moisturizer. If these side effect occur and persist for more than a few days after discontinuing use, a visit to a dermatologist may be warranted.
When choosing an alpha hydroxy moisturizer, it also is important to look at the label. Alpha hydroxy acids may or may not be listed by name as "alpha hydroxy acid" on product ingredient lists. The names glycolic, lactic, tartaric and citric acids are examples of other names that indicate alpha hydroxy acids. Also, an individual fruit or fruit oil ingredient may indicate an alpha hydroxy acid.
Consulting a dermatologist for assistance in choosing the right moisturizer may be helpful. Doctors can recommend formulas and strengths for specific skin types. They can also answer questions about potential side effects.