How Do I Choose the Best Aloe Vera Products?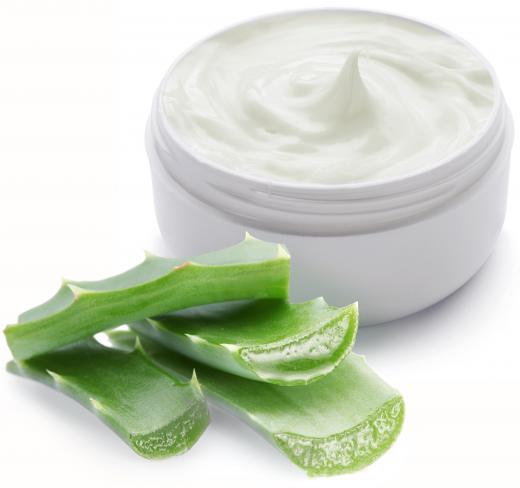 Aloe vera is known for its many healing properties. Aloe has become a very popular ingredient in a number of over the counter treatments as well as health and beauty items. Choosing the best Aloe vera products is simple, but it does take a bit of research and perhaps some comparison shopping. The amount of aloe in the product will be one of the key factors. Other ingredients may play a role as well.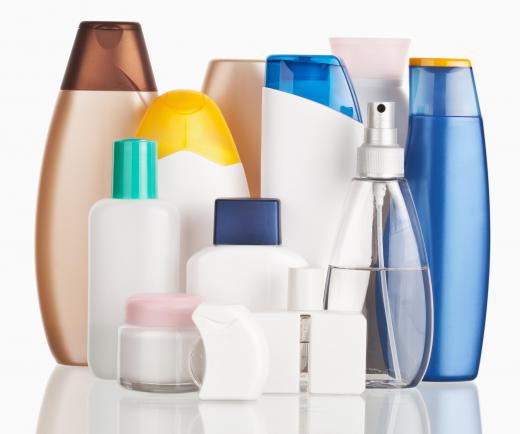 As with most products, it is wise to read the label. While the label may not give the exact amount of each of the ingredients found in Aloe vera products, the main ingredient will be the first one listed. If aloe is far down on the list, it is a good indicator that the aloe content is low. A higher concentration may be preferable.
The way in which aloe is processed is also important. High heat can cause it to be less effective. Also, check out the type of packaging or container. Aloe needs to be protected from light to retain its quality. You might want to avoid a product contained in a clear bottle or tube.
It is also a good idea to check the other ingredients in Aloe vera products. Doing so can help protect you from potential allergic reactions and possible adverse interactions with other medications you may be using. Always examine the list of known side effects as well.
Aloe vera products can be quite soothing and have long been used to treat a number of ailments. It can help heal sunburn or other minor burns as well as various skin irritations. The amount and type of aloe needed depends upon the particular issue you intend to treat with the product. It is wise to check with your doctor or pharmacist before use.
Some people even use aloe to treat their pets' ailments. The appropriate formula and concentration will be determined by the type, size, and overall health of the pet. Consult with your veterinarian before using any substance on your furry friends.
Aloe juice is another one of the popular Aloe vera products. It can be used for health maintenance or for treating issues such as constipation. There are Aloe vera pills as well. Gels, creams, and lotions, are generally used to moisturize skin or treat problem skin and minor irritations.
Many Aloe vera products have a fresh, mild fragrance. Scent is very important to some people. The fragrance may also play a role in your decision.


By: volff

Aloe vera cream.

By: seen

Many beauty products contain aloe vera.

By: joanna wnuk

Aloe vera can be taken as a supplement in juice form.