How Do I Choose the Best Age Spots Cream?
To choose the best age spots cream, consider the active ingredients in the cream, and how they may affect the skin. Active ingredients that fade age spots include retinol and hydroquinone. Acid products such as alpha-hydroxy acid, azelaic acid, and kojic acid also are effective at treating hyperpigmentation. Many age spot creams contain a combination of active ingredients, which may increase effectiveness, but also increase the likelihood of skin irritation.
Hydroqinone is the most common ingredient in age spots cream. It takes four to six weeks to begin to see results when using hydroquinone, and results typically peak six months after starting treatment. The side effects from using hydroquinone age spots cream include redness and irritated skin.
Retinol is another common treatment for age spots. Derived from vitamin A, retinol has a range of anti-aging properties, in addition to fading age spots. Retinol plumps the skin and boosts collagen production, which reduces the appearance of wrinkles and improves skin texture. Unfortunately, it has been known to cause dry, flaky skin during the first few weeks of use.
Alpha-hydroxy acids (AHAs) include ingredients such as glycolic and lactic acids. They work by exfoliating the skin, including the excess buildup of melanin, which is what causes age spots. AHAs also reduce the appearance of fine lines and acne scars. Like many other ingredients in age spots creams, it may cause skin irritation in some patients.
Azelaic acid is used to treat rosacea and acne, but is also an effective, although mild, treatment for hyperpigmentation. It is a naturally occurring compound found in barley, rye, and wheat. Azelaic acid is often combined with glycolic acid to enhance both ingredients' effectiveness.
Kojic acid also effectively lightens skin. Kojic acid is a byproduct of the process of fermenting rice. Like azelaic acid, kojic acid is often combined with other ingredients to increase effectiveness. One common formula combines kojic acid with hydroquinone, glycolic acid, and corticosteroid cream. Individuals who use age spots cream containing kojic acid may experience contact dermatitis. Symptoms of contact dermatitis are a red rash that develops where the cream is applied, often immediately after exposure, hives, itching, and blistering of the skin.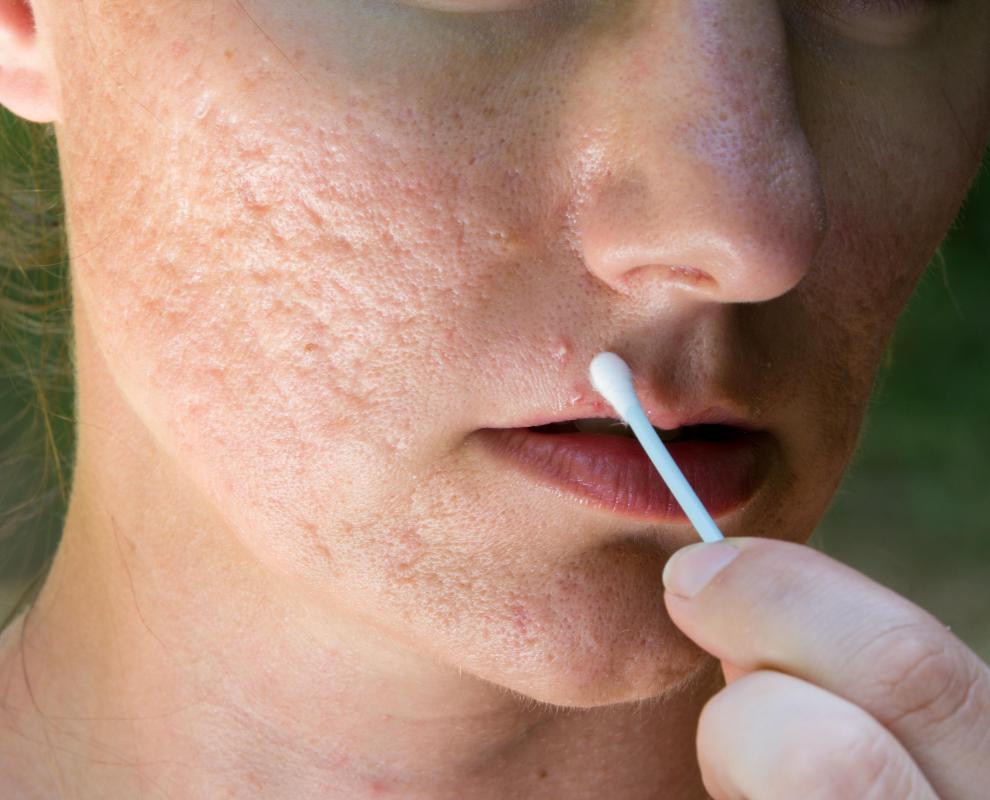 All of these active ingredients are effective at fading hyperpigmentation. To find the best age spots creams, select products that are affordable, and give each product time to work. After several weeks, if the pigmented areas have not started to fade, consider switching to a cream with a different active ingredient. If irritation or redness develops, cut back to using the cream every other day. After several weeks, resume using daily.
Consider the active ingredients in the cream and how it affects your skin when deciding on the best product to use to lighten age spots.

Exposure to the sun's damaging rays can ultimately lead to age spots, particularly among fair-skinned people.

Age spots typically appear on the hands, face, and shoulders of people over 55.

To lighten age spots, it's important that creams and other remedies are used consistently.

Age spot cream may help reduce the appearance of acne blemishes and scarring.

Some anti-aging creams contain retinol, which derives from vitamin A.