How do I Choose the Best Affiliate Marketing Program?
In choosing the best affiliate marketing program, you should consider working with merchants who are a good match for your website or blog, who use quality affiliate marketing software, and who provide strong marketing support for their affiliates. You should also look for an affiliate marketing program that is stable and regularly makes appropriate payments to its affiliates. It is also a good idea to check out the reputation of the company offering the affiliate marketing program. Additionally, you should look for a company that produces good products that people actually want, provides excellent customer service, and has a reputation for treating its affiliates well.
An affiliate marketing program is a form of online marketing in which a webmaster or blog owner, known as an affiliate, places either text-based or graphic advertising on his or her website on behalf of another company. When visitors to the website click on these ads, they are able to access the website of the advertiser. If these visitors make a purchase or in some cases simply sign up for more information, the affiliate receives a commission or some monetary payment based on the sales or sign up. Some affiliate marketing programs are better than others in terms of their management, the amount of commission offered, and the various types of marketing material available to affiliates.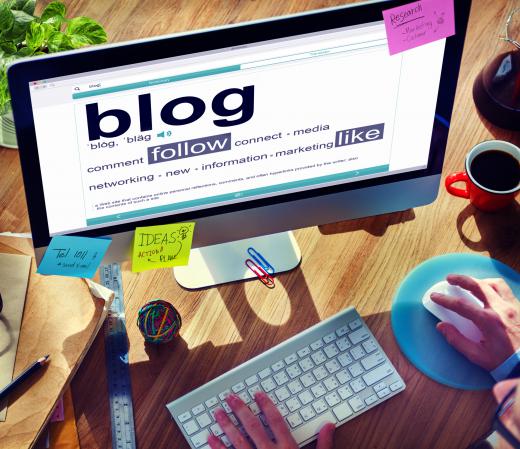 You should always select an affiliate marketing program that is offering products or services that would be of interest to visitors to your website. For example, if your website is about cars, it is a good idea to showcase products and services that would be of interest to car owners and enthusiasts. Fortunately, there are many third-party companies that manage affiliate programs for retailers, and part of their service is the creation of search engines that can help match you with retailers that offer products in the genre of your website or blog. Choosing an affiliate marketing program that uses a high-quality third-party affiliate management system is also critical. Check out the reputation of the management system to ensure that you will get credit for all of your sales.
As a web publisher, your reputation can be damaged if you promote shoddy merchandise or companies that offer bad service. Even if a company offers products that would be of interest to your readers, try to avoid working with companies that have a bad reputation, as you do not want to be connected with such a company by your current or potential readers. Always look up the company's reputation online and try and find other, current affiliates that you can ask about their experience with a particular merchant and their affiliate marketing program.
AS FEATURED ON:
AS FEATURED ON:

By: Rawpixel

An affiliate blog is a blog written in conjunction with a corporation, and is officially affiliated with said corporation.