How Do I Choose the Best Adult Footie Pajamas?
Footie pajamas, or onsie pajamas, are not just children's pajamas. When purchasing adult footie pajamas, it is important to choose garments that are the correct size. You should also purchase adult pajamas that are comfortable, attractive, and easy to care for. Non-skid feet are an important safety consideration, and a drop-seat may also be very convenient.
One of the first things that you should consider when choosing adult footie pajamas is your size. An adult's pajamas can come in a variety of sizes, and pajamas that are too small or large will often be uncomfortable. If possible, you should try on a few pairs of pajamas before you purchase them to ensure they fit properly.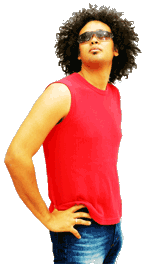 These types of pajamas are also made from several types of materials. Consider the weather conditions and climate in your region before you buy new pajamas. Fleece and flannel pajamas will usually keep you quite warm in cold weather. On the other hand, lightweight cotton pajamas will usually keep you cool in warm weather.
Like children's footie pajamas, adult footie pajamas come in a variety of colors and designs. You can often find these types of adult pajamas in a plethora of colors, including black and hot pink. A variety of designs are also available as well. Plaid footie pajamas are suitable for just about anyone. Pajamas with hearts or flowers, on the other hand, are better suited for girls and women, while pajamas with skulls or flames may suit boys and men better.
Before buying footie pajamas for an adult, look at the care instructions. Many of these pajamas can simply be tossed into the washer and dryer. Some of them, however, may require time-consuming laundering. Keep in mind that some materials, like cotton, might shrink, if they are not washed and dried properly.
The attached feet on adult footie pajamas can be quite slippery on certain types of flooring, especially hardwood flooring. Non-skid soles are usually recommended. These can help prevent slipping and falling, which may cause nasty injuries.
You should also keep in mind that many adult footie pajamas can be a bit difficult to get off when you need to use the bathroom. Drop-seat footie pajamas, however, can solve this problem. These have a flap that covers the wearer's buttocks, and the flap can be lowered when he needs to use the toilet. Flaps are usually held in place with Velcro® or snaps.
AS FEATURED ON:
AS FEATURED ON:

Man with hands on his hips