How do I Choose the Best Adjuster Continuing Education Courses?
Choosing the best adjuster continuing education courses requires review of several key areas: on-going requirements determined by the state, price, status and accreditation of the school and appropriateness of the courses. By matching up the courses to these categories, adjusters can ensure they will receive quality continued education. They will also stay appropriately licensed and able to handle claims accurately. If an adjuster if found handling claims without a license his company will be fined.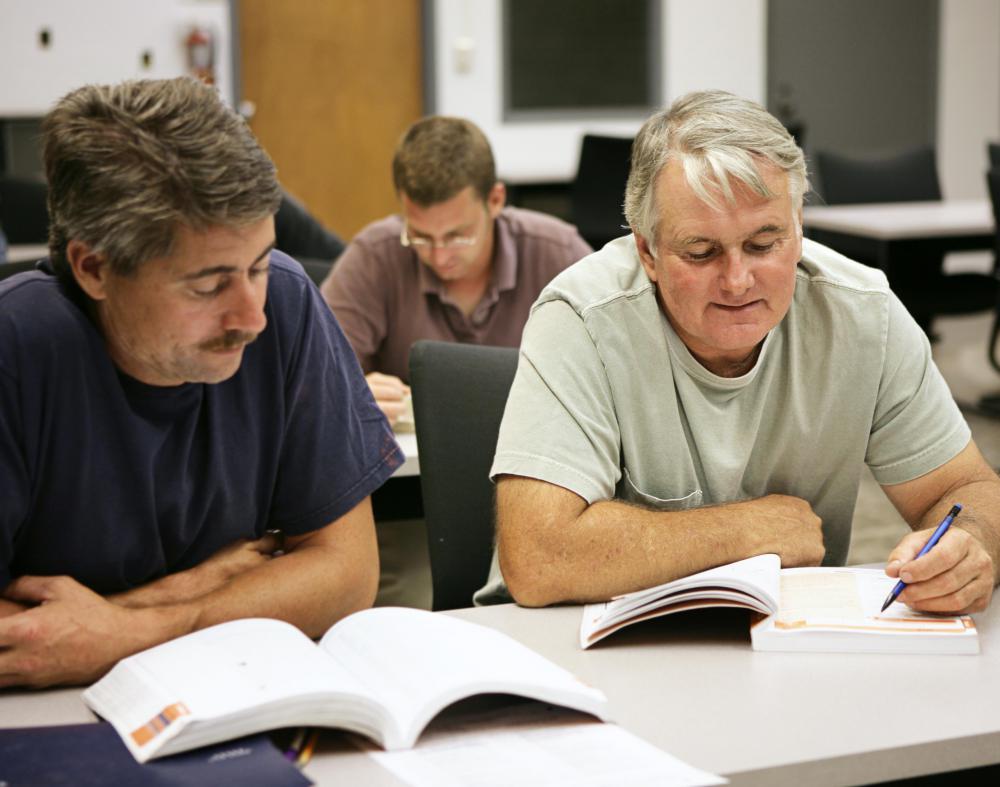 The appropriate continuing education courses for adjusters vary depending on the state and type of adjuster in need of classes. Adjuster continuing education is very important for keeping claim handling up-to-date and ensuring that licensing does not expire. Some states in the U.S. require very specific licensing in order to handle claims in any capacity.
Adjusters must comply with state laws for licensing. In order to keep a license active, certain states require a specific number of hours of continuing education. The typical required topics are ethics and law. These subjects are the most important to keep adjusters from practicing in bad faith and making mistakes that lead to expensive lawsuits. Approximately 24 hours of adjuster continuing education is normally required every two years, depending on the jurisdiction.
Most companies will either pay for or reimburse their employees for continuing education courses. For independent adjusters, price is an important factor. Typically, two hours of adjuster courses cost between $50 and $100, and some schools offer discounts for purchasing multiple hours at one time. Online courses often cost less, but there is a test at the end, whereas live classes normally do not include a test.
The accreditation of the school is also an important consideration. A course provided by an unaccredited school, might not be counted toward the requirements. Adjusters should make sure the courses are approved on the state's roster, which also ensures the courses are approved for a particular license. Multiple factors can make a particular school popular, but this does not always mean it is the best pick for any adjuster.
Some adjuster continuing education courses are chosen as electives and not as part of the on-going state requirements. Adjusters should base their choice of courses on their appropriateness. This means that an adjusters will be able to apply the values and skills learned in the classes to his or her everyday claim handling or as part of moving into another claims position.
Finding the right adjuster continuing education can help a claims handler keep on-going license requirements as well as help him or her further a claims career. Many insurance companies will choose specific courses for individual development throughout the adjuster's career, and independent adjusters should choose wisely to make the most of offered courses.
By: Lisa F. Young

State requirements should be taken into consideration when taking adjuster courses.

By: Lisa F. Young

Many companies will either pay for or reimburse their employees for continuing education courses.