How Do I Choose the Best Acacia Table?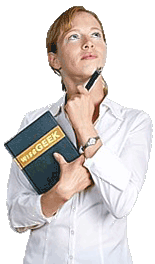 Acacia tables, which are made from durable hardwood, are designed as indoor and outdoor furniture. You may choose an indoor acacia table for your dining room, or an accent acacia table for the living room, bedroom, or den. Acacia patio furniture is practical because of its durability. Consider a rustic style acacia table for a country home, or an Asian inspired design for an exotic look. Before selecting an acacia table, familiarize yourself with required maintenance and care of this type of wood.
Acacia wood is most popular for outdoor furniture. If you're choosing an outdoor bar table, the heavy duty acacia wood should serve you well. Patio tables constructed of acacia wood should also provide you with long wear. Choose a stain or finish that matches your existing outdoor furniture. An oil stain will add luster to the wood.
If you're buying a formal dining room table, you might consider combination wood. For instance, a table top made from acacia wood might look nice with contrasting black hardwood legs. If you tend to entertain guests or have large family gatherings, choose an acacia table with a drop-leaf design or extension to allow an expanded dining space.
For your bedroom or den, you might prefer the natural color of an acacia accent table, which resembles natural teak. Acacia in a natural state adds warmth and rustic charm to country decor. If you prefer, you can choose a light or dark finish to coordinate with other pieces of furniture.
Consider an acacia accent table with a bamboo design if you have Asian decor. A handcrafted acacia table can add an exotic touch to any room. Shop at specialty import stores for more ideas on how to complement your Oriental decor.
Keep in mind, there are types of acacias to choose from. This tropical wood is often used for making furniture, and there are more than 1,000 varieties of acacia. The quality of acacia tables may vary, therefore you should choose one that is imported from Australia for a high grade piece of furniture. Acacia grown in other areas may be grainy, or not as smooth as Australian acacia.
Proper care and maintenance of your acacia table is important. To retain the wood's natural luster, you should polish your table with teak oil about every six or eight months. Protect your acacia table from excess moisture and do not use harsh chemical cleaners or polishes. If necessary, clean your table with mild soap and water, then dry it thoroughly.
Woman holding a book