How do I Change my Maiden Name?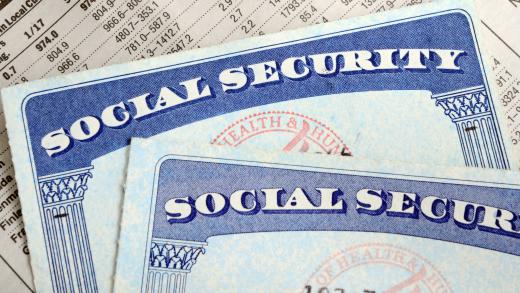 A maiden name, also called a birth name, typically refers to a woman's last name before she is married. Depending on culture, individual preference and tradition, a man or woman may choose to adopt the last name of their spouse. The steps required to change a maiden name vary depending on the laws of the state or country in which a couple is a married or resides.
In the United States, a woman typically needs to produce an official copy of her marriage certificate to the Social Security Administration (SSA) office, Department of Motor Vehicles (DMV) and US Passport Agency. The SSA requires individuals to complete an SS-5 form in addition to providing a copy of the marriage certificate. Once all paper work is completed, the SSA notifies the Internal Revenue Service (IRS) and provides a social security card listing the new name.
The DMV typically requires individuals to appear in person and present a copy of the marriage certificate in order to apply for a driver's license that shows the name change. If a passport was issued less than a year from the marriage date, a DS-5504 form should be completed and returned to the agency with the old passport, two color photos and a copy of the marriage certificate. Otherwise, a DS-82 form should suffice along with all of the other required documentation.
Once the main forms of identification have been replaced, other agencies, such as banks, post offices, insurance companies and utility companies may be notified. If a man wishes to adopt his wife's last name, he may encounter more legal complications. Depending on the state of residence, a man may need to apply for a name change through the court system and pay any associated legal fees.
In some countries, such as Belgium and Cambodia, women do not participate in the practice of changing their maiden name. France, Germany and England have similar procedures to name changing as that of the US. Generally, once proof of marriage has been presented, a woman may apply for new official documents bearing her husband's name.
Most couples who marry in Spanish-speaking countries do not legally change their maiden name, but their children often assume both the father's and mother's last names. Similar customs are followed in Angola, Portugal and Brazil. In Chile, both the woman and man typically retain their legal names while their children often adopt the last name of the father.


By: JohnKwan

After getting married, a woman must change her maiden name on her Social Security card.

By: charles taylor

Married women must change their maiden name on their passport by contacting the US Passport Agency.

By: Darren Baker

The process for changing one's maiden name varies from jurisdiction to jurisdiction.

By: Sheri Armstrong

If a man wishes to adopt his wife's last name, he may encounter more legal complications.