How Do I Become an Odontologist?
Odontologists are licensed dentists who specialize in the criminology field of forensic dentistry. This field combines ordinary dentistry with law enforcement efforts to help police solve crimes and identify victims. Aside from the proper certifications and dental education, a range of experiences and post-graduate learning is required to become an odontologist. This coursework might be offered by a certified organization of forensic scientists, or it might be obtained through one of the world's universities that offer courses in odontology.
Dental college, a sort of medical school specializing on studying the teeth, is a required post-baccalaureate quest to become a doctor of dental science (DDS). This is the first step to becoming an odontologist. To prepare for the specialized focus of the field, however, many prospective dentists will have be take classes dealing with forensic science and case law. Often, these classes are obtained from a certifying agency if the dental college does not specialize in bite-mark matching, dental identification, and age estimation methods.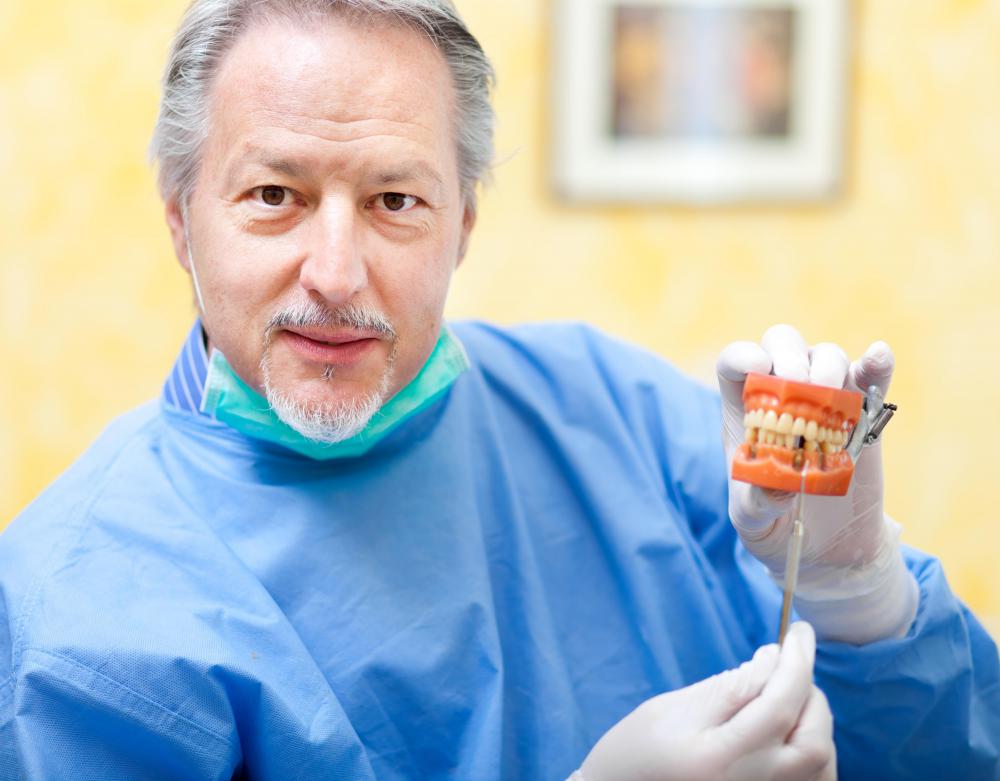 Many who seek credit toward a degree in odontology will have to attend college where that program is offered. A handful of post-graduate degree programs are available. In the United Kingdom, the University of Glamorgan reportedly offers a master's degree in forensic dentistry. Institutions like the New York County Dental Society and the University of Texas' Center for Education and Research in Forensics are among the stateside educational institutions in the United States for a dentist seeking to become an odontologist. As of 2011, however, the University of British Columbia's program in Canada is the only college in North America to offer a graduate degree in odontology.
Along the road to become an odontologist, students will learn about several notable cases in which forensic dentistry played a part in ultimate prosecution. Serial killer Ted Bundy was convicted in Florida by bite-mark evidence left on his victims. Canadian serial killer Wayne Boden, known as the "vampire rapist" for regularly biting his victims' breasts, also was brought to justice in the 1970s based on forensic dentistry testimony.
In the United States and elsewhere, a WinID computer system compiles this database. Before a dentist can become an odontologist and gain access to this data, he or she must seek licensure from an accredited society of forensic dentists. America has four of these groups, but in other countries, perhaps just one organization may be available for certification and training. These groups do not just ensure that members meet the necessary requirements to participate in the field; they also offer the seminars, coursework and on-the-job training opportunities required for someone who wants to become an odontologist to become a good one.
By: vetkit

An aspiring odontologist must first become a doctor of dental science.

By: michaeljung

An aspiring odontologist may gain hands-on experience through internships.

By: Minerva Studio

Odontology students may be required to take courses in forensic dentistry.