How do I Become an Electronics Engineer? (with pictures)
Electronics engineers work in a variety of environments to assess, maintain, repair and design communications technology. Electronic engineering involves working with specialists to create and maintain communications systems that control the flow of data. These data systems include computers, portable music players, cell phones, navigational devices and entertainment systems. In order to become an electronics engineer, you must have an interest in electronic innovations, a keen eye for detail to design and repair electronic equipment and the motivation to participate in ongoing engineering training.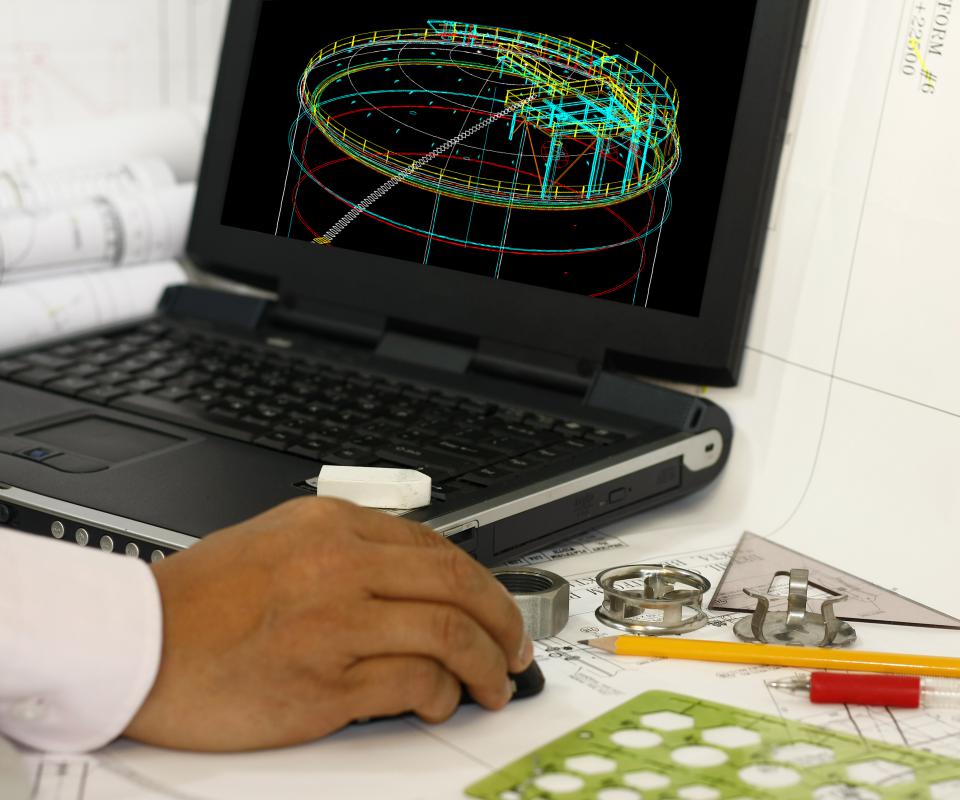 Training at a higher education institution is the first step to become an electronics engineer. Two- and four-year colleges and universities offer associate's, bachelor's or master's degree programs in electronic engineering. Engineering programs require you to study the basics of communications technology, such as the history of these innovations and the evolution of data gadgets. The core curriculum of an engineering program details the inner workings of electronic circuits, microprocessors, control systems and digital signal processing.
In addition to the core curriculum, students studying to become an electronics engineer also take courses in project development and management, as well as general education courses such as mathematics, humanities and social sciences. Many of the courses required to become an electronics engineer are hands-on training courses. Students work directly with equipment to assess its mechanics, design and function to prepare for a career in electronics engineering. On the job, an electronics engineer will be required to complete a variety of tasks related to the design, testing and manufacturing of communications technology.
To become an electronics engineer after you graduate from an engineering program, you will need to showcase your experience to a potential employer. Many engineering students choose to work as interns at electronic manufacturing companies prior to employment to gain additional experience. In addition, to become an electronics engineer, you should continue taking courses as advancements in technology evolve. If you possess advanced knowledge about electronics engineering and communications technology, your chances of employment in the industry might increase.
The job outlook for students studying to become an electronics engineer is favorable, according to the United States Bureau of Labor Statistics (BLS). The demand for electronic goods, communication devices and consumer products will lead to increased jobs for individuals seeking to become an electronics engineer. The BLS predicted a 10 percent growth for engineers in the U.S. from 2008 to 2018, with 4 percent growth dictated specifically for electronics engineers. Individuals working to become an electronics engineer are often employed at manufacturing companies, federal or state government agencies and electronics specialty stores.
An electronics engineer can work in an electronics specialty store.

Engineers must constantly strive to design electronics equipment that is reliable, cost-effective to manufacture, and efficient in design and function.