How Do I Become an Architectural Designer?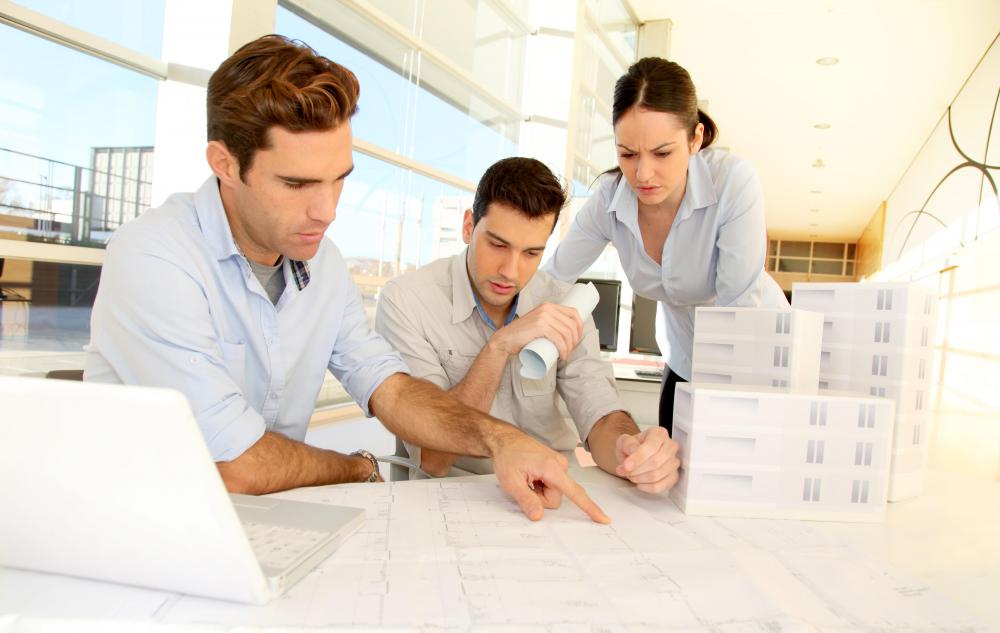 To become an architectural designer, most countries require at minimum a five-year college degree in architecture or in a related field from an accredited university and a license granted by that country's approved professional architectural organization. After graduation, prospective architectural designers usually must complete an internship training period under a licensed professional architectural designer for a period of several years. Once the training period is complete, the candidate must sit for a professional licensing exam as the final step to become an architectural designer.
A person must have certain skills and abilities to become an architectural designer. Artistic ability, drawing skill, and an ability to visualize objects spatially are essential. The successful architectural designer must also be able to communicate complex ideas, because architects frequently meet with clients, construction staff, and other professionals involved in the design and building process. To become an architectural designer, it's essential to have knowledge of computer-aided design and drafting software (CADD) to complete drawings and communicate complicated design concepts. A basic understanding of finance and engineering is helpful for considering budget requirements and structural concerns into the overall design of a structure.
Most countries, including the U.S., require completion of a five-year bachelor of architecture degree program. Some colleges offer post-professional degrees or master's degrees for architectural designers who wish to specialize in a particular area, teach, or do research. Some colleges offer abbreviated degree programs to prepare students who already have a degree in another discipline and wish to become an architectural designer. Educational programs are rigorous and teach students architectural history, principles of construction, and CADD, with a strong foundation of physical science, math, and liberal arts. The design studio is perhaps the most important part of an architectural designer's education and is where the student learns how to apply learned concepts.
In the U.S., the American Institute of Architects and the National Council of Architectural Registration Boards (NCARB) require several years of training under an experienced, licensed architectural designer prior to taking the licensing examination. In Australia, the Australian Institute of Architects National Education Committee oversees accreditation of undergraduate architecture programs and has very similar degree, training, and licensure requirements to the U.S. Most other developed countries require a five-year architectural education program and either an internship training period or post-professional degree to become an architectural designer.
Landscape architectural designers plan outdoor spaces for people to live, work, and utilize. Education requirements are similar to those of structural architectural designers. Landscape architects in the U.S. must complete a bachelor's or master's degree program in landscape architecture, a training period, and sit for a licensing examination prior to practicing landscape architectural design.
By: goodluz

An architectural designer often meets with construction staff and clients to communicate complex ideas.

By: Olga Galushko

Architectural designers develop blueprints using computer-aided design and drafting programs.