How do I Become a Veterinary Receptionist?
People who choose to become veterinary receptionists often find a career that combines a passion for animals with an ability to run an office. Basic secretarial skills are invaluable when trying to become a veterinary receptionist, but a love of animals, an interest in veterinary medicine, and a desire to learn more about the industry can be just as helpful. Although the work can be difficult, working in a veterinary office can be an ultimately rewarding job.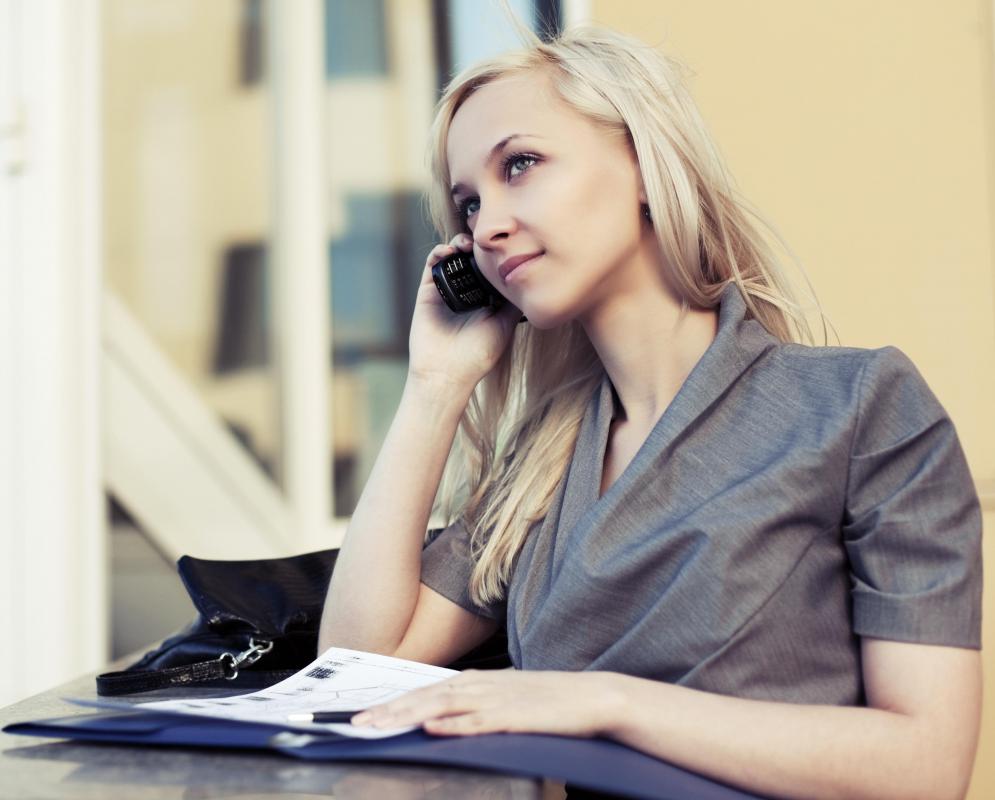 Veterinary offices typically function just like doctor's offices. Receptionists are needed to schedule appointments, oversee patient files, handle monetary transactions, and greet patients. Basic skills often required to become a veterinary receptionist include experience with multi-line phones and computer literacy. Some offices may keep digital files on every patient, while others retain paper copies as well. As computerization becomes more common in veterinary offices, some of the work of a receptionist may include data entry of old paper files into a new computer filing system.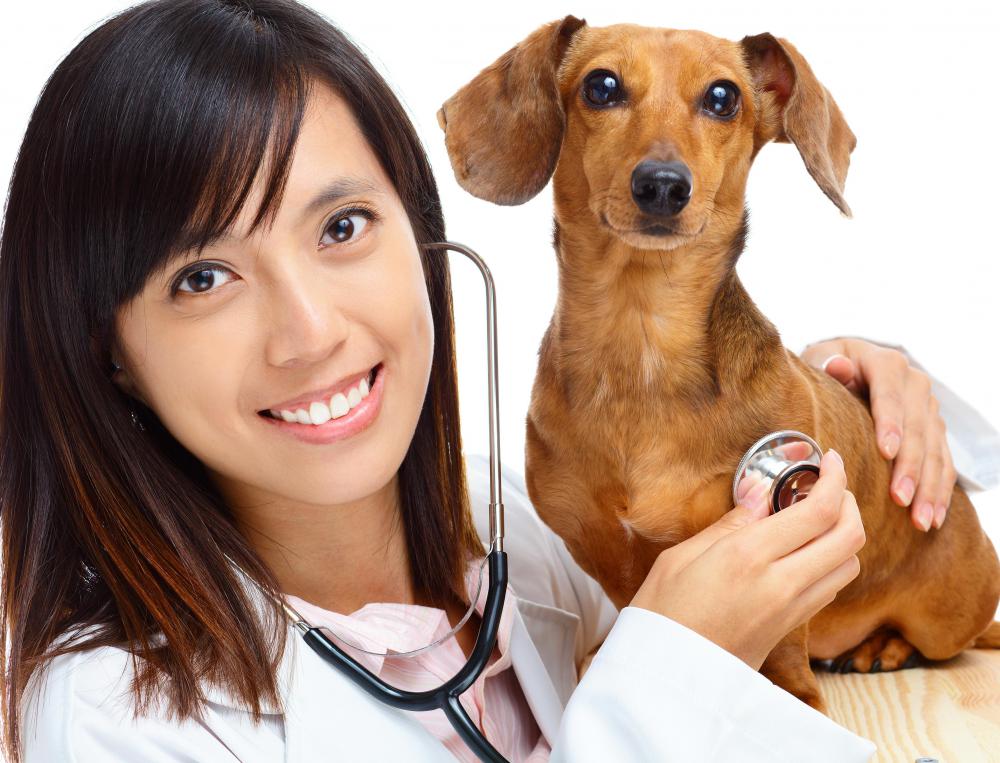 Often, people who want to become veterinary receptionists do so because they enjoy being around animals. This is typically not a job for people with animal phobias of any kind, or for those with severe pet allergies. Many receptionists have some history as pet owners or trainers, though this is not necessarily required.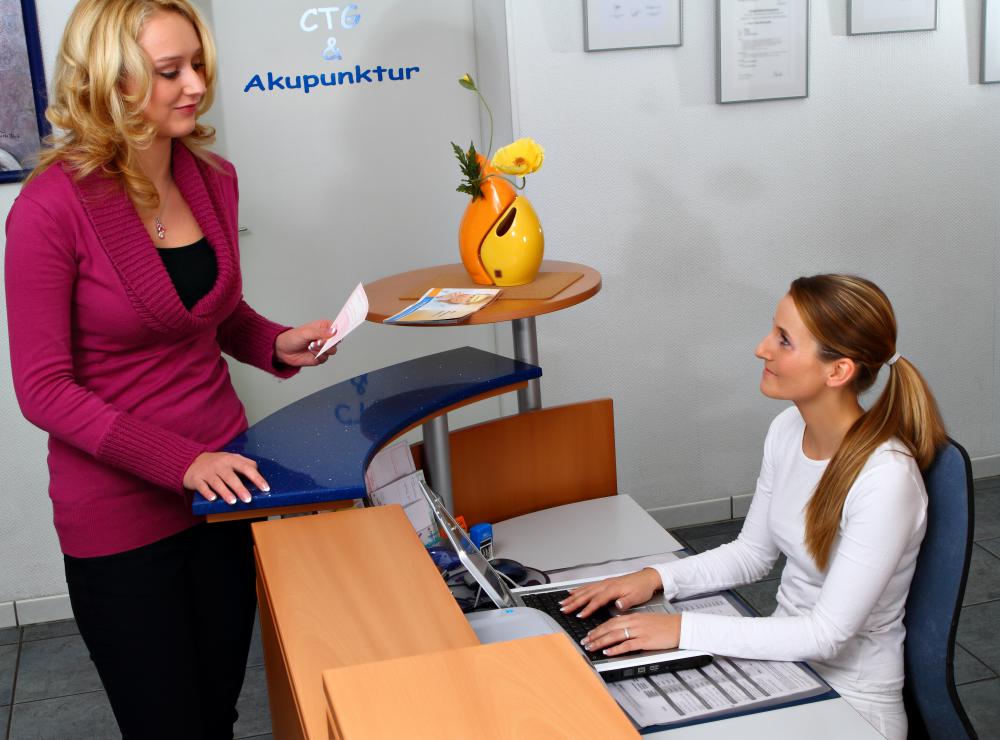 Taking some introductory classes in veterinary medicine may be helpful when trying to become a veterinary receptionists. Some veterinarians want receptionists that can also serve as vet techs or assistants, particularly in emergency cases. Many community colleges and trade schools offer classes in animal anatomy, veterinary medicine, and even study courses for those who choose to become veterinary technicians or assistants. Knowing that a candidate has a strong interest in the field may help influence a potential employer.
Although basic office skills are typically a requirement, even a teenager can try to become a veterinary receptionist. This job is an excellent introduction to the world of animal doctoring for anyone considering becoming a veterinarian. Look for part time summer jobs or internships at a vet's office to see if the field is worth further study.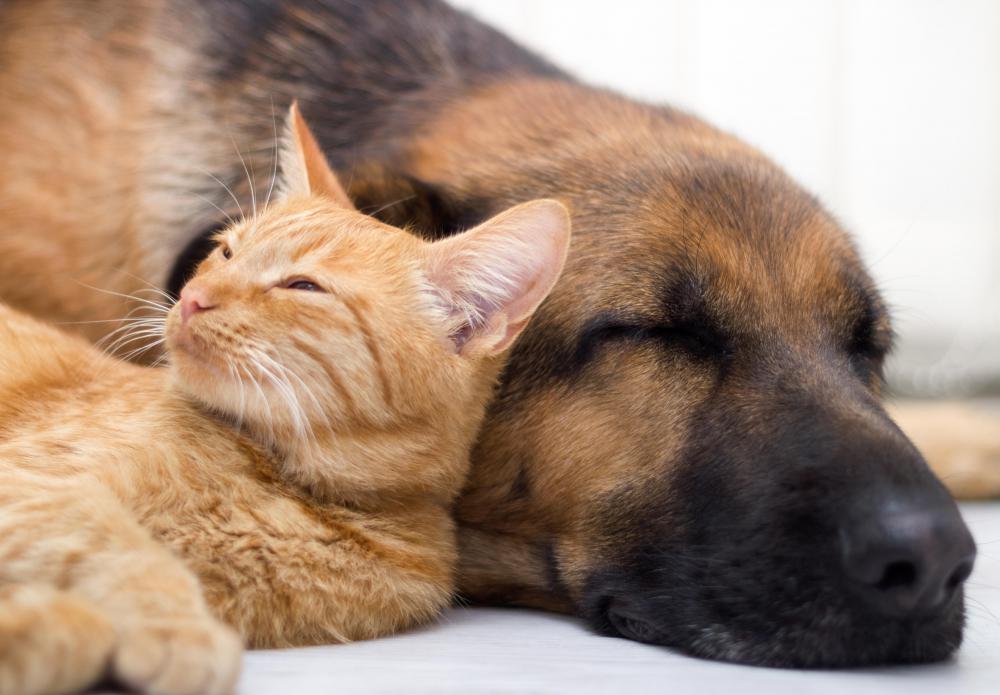 It is important to note that there is the potential for emotional stress when choosing to become a veterinary receptionist. Some vet offices will have sick animals in care for weeks, or may have regular patients for many years. It is an inevitable fact that not all animals will get better, and euthanasia and death are a regular part of every veterinary practice. Animal lovers should be prepared for some difficulty and sadness when beloved patients pass away; however, the joy of helping other animals recover and thrive may provide ample reward for anyone who works in the field.