There is no single career path to follow in order to become a tutor, although a genuine desire to help others succeed and a proven degree of competency in the chosen subject matter are two universal qualities of an effective tutor. Some learn to become a tutor by first volunteering in a peer-to-peer tutoring program in elementary or high school. Others complete their own educational goals first, then become tutors as young adults. A senior citizen or retiree can also become a tutor by participating in volunteer programs or seeking out individual clients.
Any person who believes he or she has the technical and social skills necessary to assist others can become a tutor. There is no official degree or certification required before a person can advertise his or her tutoring services and schedule time for sessions. Potential clients or parents, however, may ask for some proof of experience and/or competency in the chosen subject, which means having a college degree or other educational certification would be a definite asset.
In order to become a professional tutor for a private tutoring institution, however, some additional credentials may be required. A college degree in the appropriate field would be a minimal requirement for employment, for instance. Some tutoring companies also require tutors to be certified teachers, meaning they have been examined for competency by a recognized board. A tutor may only see a client for a few hours a week, but during that time, he or she should be able to establish authority and create a positive learning environment.
It is also possible to become a tutor by registering with a federally funded program at a local college or university. Some of these programs are designed to provide free tutoring services to registered students. A tutoring coordinator matches the needs of a students with the availability of an acceptable tutor. The tutor may be considered an employee of the institution or an independent contractor paid through federal or state funds. The pay rate for a college-sponsored tutor may not rival that of an actual instructor, but scheduling is generally flexible and the tutor can still schedule private clients during off-hours.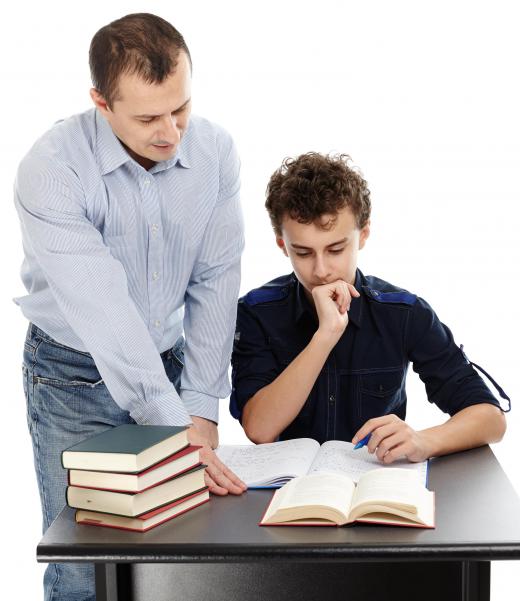 Some private tutors, especially those with extensive experience in technical fields, can charge very competitive rates for their services. An employee struggling with a new computer operating system, for example, may find it more affordable to hire a private tutor than registering for an entire class or continuing to struggle. Parents may also be willing to pay competitive wages for skilled English, math or science tutors who can work with graduating seniors or students who need additional one-on-one attention.
Becoming a tutor can be a very fulfilling experience, but an effective tutor must be able to keep the relationship with clients professional, and recognize when his or her services are no longer required. Some struggling students may view a tutor as a crutch or personal counselor or life coach, so it is important that tutors recognize their limitations as instructors and allow others to address their client's other needs. Tutoring can also be a good way to keep up essential skills and apply those skills to real world situations.
AS FEATURED ON:
AS FEATURED ON:

By: Jacek Chabraszewski

Tutors are often recommended by local colleges, libraries, or community centers.

By: Gennadiy Poznyakov

Tutors may help children improve their math skills.

By: xalanx

Many tutors, especially at the high school level, hold college degrees.

By: nikomi

A live math tutor provides one-on-one teaching to help students to master difficult math topics.

By: Monkey Business

Some tutors can charge very competitive rates for their services.

By: Lisa F. Young

Many libraries have volunteer tutoring programs.