How do I Become a Store Supervisor?
There are many different paths to become a store supervisor and a plethora of types of stores where this position could be offered. A variety of store supervisors are used in retail stores of all kinds, and in places like the grocery store, there can be supervision positions available. People tend to rise to these positions by having expertise in the things the store offers, desire to move up in a company, good people skills with ability to motivate, train, and carry out orders, and a certain trustworthiness. Though clearly not all people who are supervisors fit these characteristics, exhibiting them might make it easier to become a store supervisor.
Supervisors tend to stand mid-level between managers and regular employees. They have to acquire management skills but they also have to understand the job of the employee. This is why many companies promote from within and ask people like sales personnel or cashiers to take on supervisory roles. When this form of promotion is common, the worker on the floor has a good chance to become a store supervisor if he or she is detailed and concise in work, and does a good job pleasing customers while fulfilling any other tasks. Acquiring this expertise could mean a little extra effort, but it would also relay to managers that an employee is likely to be very good at overseeing the work of others.
People may fail to become a store supervisor if they never ask to be one. It is useful, when beginning in a position, to signify desire to advance. If that conversation hasn't yet occurred, it's definitely overdue. People may get overlooked because they haven't conveyed the drive that managers look for when they think about who to advance. Signaling intention to become a supervisor or store manager is a wise choice because then the employee can refer to managers from time to time and have meetings about whether all goals are being met.
While not every supervisor is good with employees, they should be. Working on people skills and especially training new employees is invaluable work. When possible, take opportunities to conduct that training prior to getting supervisor jobs. Learn to work with people, and if needed, shadow a skilled supervisor to observe training that is done expertly. The other half of this is being able to fulfill demands of managers easily.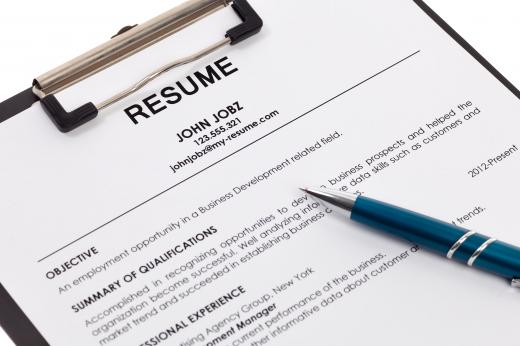 The person who wants to become a store supervisor must learn this balance between being supportive and if necessary corrective to employees without losing their esteem, and being fully supportive of management staff too. That's a hard balancing act to perform in the best circumstances. Reading a few books on skillful supervision or management, or even taking a class may help people acquire these skills more readily.
Lastly, store supervisors tend to be given more responsibilities than are other employees. They may do things like the fill out the books when a store closes at night and they may even deposit cash. The person who wants to be a store supervisor must behave in a manner that will establish trust with employers. Ways to appear reliable include attending to all duties promptly and acting in a mature way at work. Goofing off tends to convey irresponsibility, but showing up on time to do work in a responsible and dependable way is likely to make employers trust more readily.
All these things could help an employee become a store supervisor when fairness exists in the workplace, and sometimes it doesn't. Promotions may go to friends or cronies instead of those deserving of them, or a person may just get passed up for a promotion every time. If this routinely occurs, consider looking for work elsewhere. Sometimes an experienced employee coming into a new job will be hired as a sales or store supervisor. A good resume detailing experience would be useful to try to accomplish this.
AS FEATURED ON:
AS FEATURED ON:

By: Kadmy

Store supervisors usually gain experience first as a cashier.

By: Robert Kneschke

Store supervisors might train new employees.

By: phasinphoto

A good resume detailing store sales and supervisory experience will prove useful in the job search.

By: DragonImages

A store supervisor must know how to motivate employees.

By: pressmaster

Store supervisors tend to be given more responsibilities than are other employees.

By: Adam Gregor

A store supervisor must be able to deal with customer complaints.