How do I Become a Soap Maker?
A person who wants to become a soap maker needn't attend school to do so. In fact, there are no colleges for those who want to learn soap making. Instead, an individual who wants to become a soap maker typically only needs the ability to follow directions and observe safety precautions. If he has a working knowledge of how chemicals work together and a good sense of smell, these things can prove helpful as well.
The first step to become a soap maker is to learn how to make soap. There are several ways to do this. An individual may learn online, as there are many sites that offer free information as well as those that offer courses for which a budding soap maker has to pay. An individual interested in soap making may also find books that provide instructions, photographs, recipes, and supply lists.
Some people may prefer to have an instructor present when they learn soap making. In such cases, they may enroll in a soap making class or workshop. Such workshops may be offered by craft stores, community centers, craft associations, and adult-education organizations.
There are some basic supplies a person will need in order to become a soap maker. To make soap, an individual typically will need safety goggles and protective gloves, a kitchen scale, a stainless steel pot, two plastic pitchers capable of withstanding high temperatures, two wooden spoons, two digital thermometers, a plastic spatula, and a soap cutter or sharp knife. He'll also need pH testing strips and plastic wrap or wax paper. Additionally, a budding soap maker will also need soap molds to give his soap shape.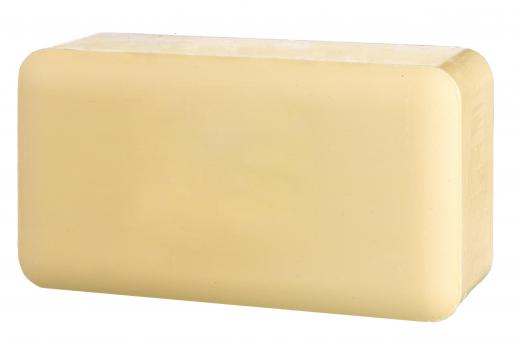 As far as ingredients are concerned, what a soap maker needs depends on the soap recipe he uses. Generally, the main ingredient in soap is a base oil, such as almond, coconut, or cocoa butter. An individual may also wish to use additives, such as emollients, herbs, essential oils, preservatives, and abrasives such as pumice or cornmeal, that exfoliate the skin. A budding soap maker will also generally need lye. Colorants are optional.
Once the aspiring soap maker has learned to make soap and made his first batch, he may call himself a soap maker. Some people make soap as a hobby, keeping it for themselves or sharing it with friends and family members. Others may choose to sell their soaps online, at craft fairs, or through a store. People who choose to make soap making a business typically need business licensing and insurance for their products.
AS FEATURED ON:
AS FEATURED ON:

By: Nataliia

A bar of soap.

By: M S

Lye soap.

By: alexmisu

Coconut is a popular oil to use in soap making.

By: viperagp

Essential oils are often included in natural soaps.

By: akulamatiau

Kitchen scales may be used to make soap.

By: Coprid

Soap making requires the use of safety goggles.

By: svl861

Cocoa butter is often an ingredient in soap.