How do I Become a Short Sale Agent?
To become a short sale agent, it is necessary to pass a national exam before joining a brokerage. A short sale agent must handle his or her clients' documents and keep in constant touch with the bank dealing with the property. Prospective short sale agents should then join a Realtor™ team, as this is a less risky way of earning a living. To become certified, short sale agents must join a professional company with this certification to increase the number of clients received.
The term short sale describes the process of property lenders accepting an amount lower than the value of the mortgage on a house. The reason they take the loss willingly is because the alternative is foreclosing, which is far more expensive. Every country has certain licensing requirements which must be adhered to in order to become a short sale agent. It is necessary to become a licensed real estate agent in the region where the agent intends to practice the negotiation of short sales. All real estate agents must study certain subjects and pass a national exam.
Those wishing to become a short sale agent must join a brokerage, as this is a legal requirement. This broker is legally responsible for all agents that work for it. Although some offices have short sale divisions, the majority do not, so it is likely short sale agents will have little in the way of competition from within their own company. This means that a single agent is in charge of negotiations between a bank and a client.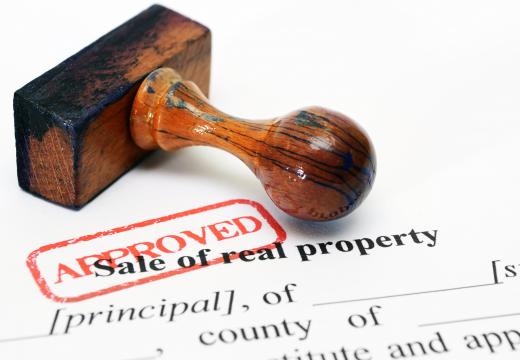 The next step when looking to become a short sale agent is to become part of a Realtor™ team that specializes in short sales. As a team member, agents learn the intricacies of the sales process, which can last more than six months for a single property. An agent working solo could work for many months on a property only to see it foreclose. A team has numerous properties, so losses acquired by foreclosed properties are easily absorbed. Although there are no specific exams to achieve certification, it is possible to join a professional company; short sale agents who are certified tend to receive a greater level of business.
A short sale agent must remain in close contact with the bank employee who is in charge of the property's file. As this bank representative has to deal with dozens of cases, it is up to the agent to remain patient and be quick to reply when asked for certain documents. Short sale agents need to bear in mind that the bank may be too busy to call, so it is up to the agent to initiate contact through fax, phone and email.
AS FEATURED ON:
AS FEATURED ON:

By: Horticulture

In a short sale, a homeowner sells his house for less than he owes on it.

By: alexskopje

Short sales can be profitable for real estate agents who can negotiate deals with lenders.