How Do I Become a Salesforce Administrator?
A salesforce administrator presides over a team of sales people who are tasked with marketing a particular firm's products within a designated geographic area. Someone wishing to become a salesforce administrator must have prior sales experience and some companies only consider candidates who have previously dealt with certain kinds of products and services. Since these individuals have supervisory responsibilities, many employers require applicants to have prior managerial experience.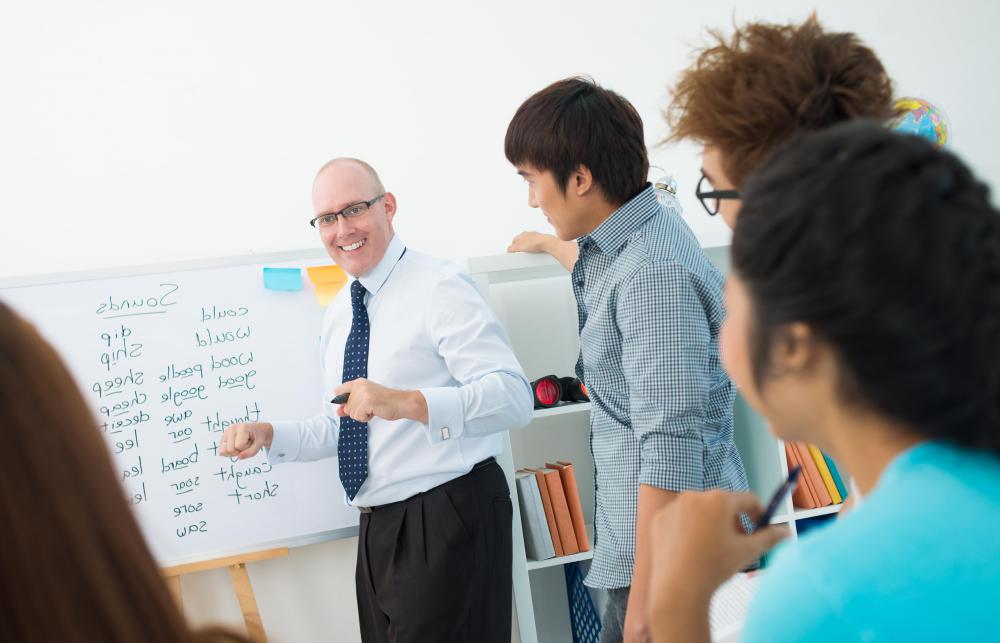 Someone wishing to become a salesforce administrator may have to complete an undergraduate college degree program in business administration, management or a related topic. People who preside over large sales teams or major markets may have to complete an advanced degree in business before being considered for this type of role. In other instances, companies prefer to promote junior employees into supervisory roles in which case someone without a college degree may end up working as an administrator. While some firms do not have specific academic requirements, most employed in these roles have successfully graduated from high school.
An administrator is responsible for ensuring that a team of sales employees reach their personal revenue goals and that the team as a whole meets or surpasses its sales targets. Some firms require internal applicants for such roles to have consistently met annual or quarterly goals to be considered for the position. External candidates may have to provide professional references from former managers or work colleagues who can attest to the individuals' sales ability.
A candidate wishing to become a salesforce administrator must have good administrative and interpersonal skills. Some firms prefer to hire those who have some prior supervisory experience since those who become a salesforce administrator are required to hire and to coach new employees. In many instances, they prepare daily reports that detail the progress that the salesforce members have made towards the team goal. Therefore, the ability to quickly and accurately make calculations and produce sometimes complex revenue reports is often essential. An individual wishing to become a sales administrator may enroll in a short-term college course during which candidates are taught how to use administrative and sales related computer software programs.
Typically, administrators spend a lot of time in the field meeting with individual sales representatives and making calls to business partners. A candidate wishing to become a salesforce administrator must typically have a valid driver's license and a reliable form of transportation. If the administrator's area of responsibility extends past an international border, second language skills can be helpful as well.