How do I Become a Residential Property Manager?
To a real estate investor, the services provided by a residential property manager are invaluable since they save time and resources in managing rental properties. Generally speaking, a residential property manager is a real estate professional that specializes in property management on behalf of an owner, usually at compensation up to 10 percent of the rental payment on the premises. However, not every residential property manager is a realtor or real estate agent. In fact, some individuals working in this field have nothing to do with the buying or selling of real property. It should be noted, though, that a real estate agent might significantly supplement their income if they decide to become a residential property manager, especially at times when the real estate market declines.
While having a background in real estate as an agent or broker is helpful, it is not necessary to become a residential property manager at all. There are organizations in place that provide ongoing training and education to help those who wish to achieve this status without obtaining a real estate license. In the U.S., the most recognized is the National Association of Residential Property Managers (NARPM). This organization offers two levels of certifications to become a residential property manager - Residential Management Professional (RPM) and Master Property Manager (MPM). In addition, it is not necessary to be a member of NARPM to take this training, although it is recommended to take advantage of other benefits.
The first step to become a residential property manager through NARPM is undertaking a comprehensive three-hour course in property management ethics and professional standards. Students are given practical scenarios based on actual case studies to apply what they have learned. This is followed by a final exam for this part of the training.
Once the ethics and standards portion of training is complete, the student may take a variety of courses that focus on specific areas he or she must be knowledgeable in to become a residential property manager. In addition to general training in marketing and office setup and operations, the student is guided through more difficult issues, such as insurance procedures, housing standards, local rules and enforcement procedures, and remediation protocols. Many of these courses are available online.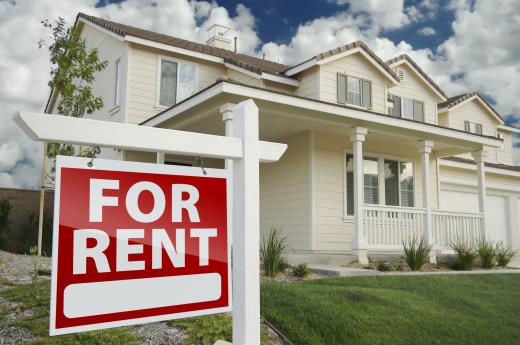 Once the training to become a residential property manager is finished, an individual can expect to be responsible for a wide variety of duties, even those beyond basic operations and maintenance of rental properties. For instance, a property manager may serve in an advisory capacity in terms of marketing strategies to attract suitable tenants, as well as to suggest appropriate rental rates for the current real estate climate. Property managers are also called upon to screen and background check potential tenants, and handle contract signings and security deposits placed in escrow. Of course, the normal day-to-day activities include the collection of rent and the enforcement of conditions set out in the lease agreement. Property managers also assist in eviction proceedings and the collection of judgments, when necessary.
AS FEATURED ON:
AS FEATURED ON:

By: andiafaith

Residential property managers can be called on to handle tenant background checks and lease contract signings.

By: Andy Dean

Residential property managers may advertise available rental properties and screen prospective tenants.

By: Mikael Damkier

A residential property manager is responsible for a wide array of duties.

By: Monkey Business

A person wishing to become a real estate agent or residential property manager usually must attend courses and pass a licensing exam.