How do I Become a Radio Producer?
A radio producer is in charge of organizing all of the various elements that go into an on-air broadcast. If you want to become a radio producer, you will need to make decisions, be an excellent planner and be a communications expert. Experience in the radio industry is important, and there usually are some general educational requirements to prepare you for all of the pre-show and on-air duties of a producer. Producers find work in every different radio format from talk to music to sports and more.
If you want to become a radio producer you will have to attend college for broadcasting, communications or journalism. A bachelor's degree in one of these fields will teach you about the industry, the role of a producer and all the many jobs that go into planning a production. When in school, you could help your chances of getting a job by getting an internship with a radio station or by working at the campus station to get some hands-on learning experiences. You almost certainly will have to work your way up to becoming a radio producer rather than starting out in the position, so any professional or even unpaid experience you can gain in the radio industry will be helpful.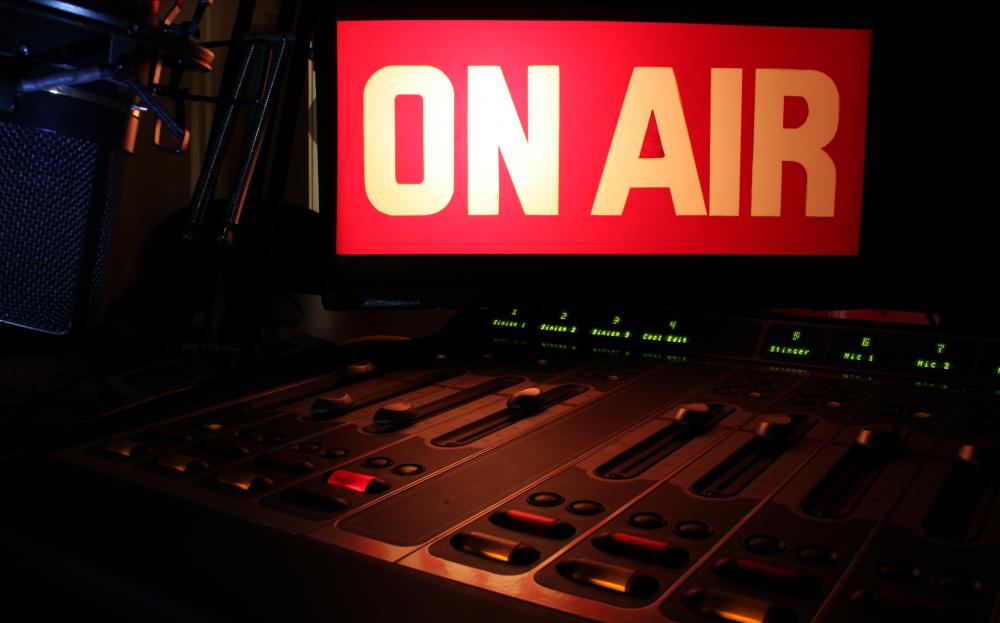 Pre-show preparation is a must if you plan to become a radio producer. One of the biggest responsibilities is scheduling, because a radio producer must plan each show in advance, decide what topics will be covered and, often, write a script. You also will have to work with the radio station marketing department to learn about and plan on-air promotions. The producer also is in charge of hiring and instructing the radio announcer as well as booking and prepping any guests.
During the show, you will have a completely different set of responsibilities. If you become a radio producer, you often will have to direct a broadcast, and that means coordinating all of the spoken segments, the commercials and any music played during the show. You also will be in charge of learning and following all broadcasting laws and regulations for your country.
One of the most exciting aspects of the job, if you become a radio producer, is the diversity of of programs you can produce. A radio talk show is a popular form of broadcasting and often deals with politics, sports, news or a multitude of specific topics, from gardening to car repair. A music station will have opportunities to interview stars from rock, pop or any other style of music. The job also could see you working at a satellite radio station, where formats range from music of the 1930s to childcare to national politics and everything in between. This job offers you an opportunity to work with topics that matter to you.
By: dmitrimaruta

A radio producer manages on-air broadcasts.

By: WavebreakmediaMicro

A radio producer's technical proficiency may affect the quality of sound that her station's audience hears.

By: On-Air

There are some general educational requirements to prepare a radio producer for all of the pre-show and on-air duties.