How Do I Become a Property Adjuster?
A property adjuster is responsible for determining the amount of damage caused by fires or natural disasters and may be employed by an insurance company or work as an independent contractor. Although there is no formal educational requirement to become a property adjuster, employers often prefer college graduates. Along with a college degree, you should also have some type of experience in the insurance field to become a property adjuster, as well as some general knowledge of building construction or architecture and be physically able to examine structural damage. These individuals typically divide their time between on-site inspections, negotiating settlements, and completing paperwork.
In order to appear more attractive in the job market, you should earn some type of college degree to become a property adjuster. Although a college education is not necessarily required for this profession, it will most likely increase your employment opportunities. A bachelor's or associate's degree in any related subject will usually be sufficient to begin an on-the-job training program. In some cases, an employer may hire someone with only a high school education if they have sufficient building construction experience.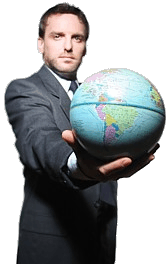 A certain amount of insurance industry experience will also be needed to become a property adjuster. Many people begin their career by working as a salesperson or clerk until they are fully trained. Most insurance companies prefer to train their adjusters using an industry-recognized or in-house training program. You may need to work alongside an experienced adjuster for several months after successfully completing this program. Professional licensing could also be required to work in your particular region.
Since a property adjuster primarily determines the severity of damage to homes, buildings, and other structures, you will need to have a good working knowledge of architecture and building construction to accurately assess damages. This knowledge is typically gained by studying various reference manuals and local building codes. You must also be physically capable of safely navigating through damaged buildings and homes since the damage inspections will sometimes include climbing ladders to gain access to the roof or attic and other dangerous areas.
Most property adjusters spend their time engaged in many different activities. They often spend several hours traveling to damage sites and overnight stays are sometimes required. A certain amount of mathematical calculations are necessary to accurately determine the cost of repairing damaged property. After inspecting a home or business, an adjuster must assess the damage and negotiate a settlement amount with the property owner. A significant amount of paperwork must also be completed to satisfy company and regulatory requirements.
AS FEATURED ON:
AS FEATURED ON:

Man holding a globe