How Do I Become a Process Technician?
A process technician typically works in the pharmaceutical, chemical, or agricultural industry to oversee the manufacturing process. You must be very detail-oriented and computer proficient to become a process technician. A certain amount of formal education will be needed to work in this profession, and participation in an internship will enable you to gain practical work experience before you become a process technician. After receiving sufficient education and on-the-job training, you may seek employment in the biotechnology or chemical processing industries.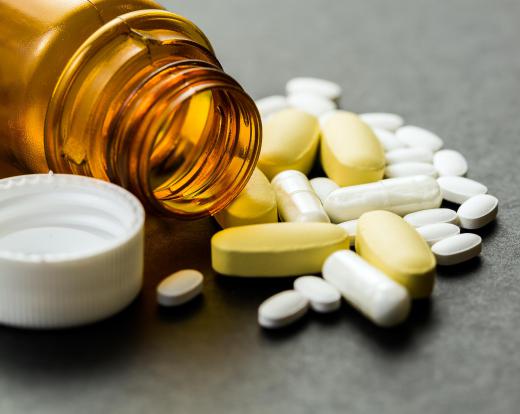 In order to become a process technician, you must possess certain personal qualities, such as organizational skills and careful attention to details. These professionals are responsible for maintaining product quality, sterility, and plant safety as they perform their daily tasks. You must also have good critical thinking skills to quickly troubleshoot problems when they arise, as well as a basic understanding of electronics in order to skillfully operate various types of processing equipment. You must also be computer proficient to keep detailed records of different processes.
An associate's degree in Applied Science is typically required to become a process technician. Many community colleges and technical institutes do offer degree programs aimed at specific biotechnical fields, such as the pharmaceutical, agricultural, and chemical industries. Although an associate's degree is sufficient to secure an entry-level position, you may want to consider earning a Bachelor of Science degree to enhance your employment prospects, majoring in a subject such as biochemistry, biopharmaceutical science, or microbiology. The college that you attend must be accredited by a widely-recognized organization, such as the Accreditation Board for Engineering and Technology, in order to ensure job placement and a successful career.
Along with your formal education, you must also gain some practical work experience before you become a process technician. Many college training programs allow you to participate in an internship while you earn your degree, which provides an opportunity for you to put your classroom training into practice and to learn new skills. During this training, you will gain hands-on experience with the actual machinery used during various manufacturing processes. The practical work experience acquired from an internship can significantly improve your employment outlook.
Once you have completed your formal education and internship, seek employment in the biotechnology field. Many process technicians find employment in the pharmaceutical and biomedical industries, while others work for agricultural and chemical companies. As an entry-level technician, you may be assigned duties such as cleaning, sterilizing, and maintaining the processing equipment, but, after you become familiar with the work, you will be allowed to process and package various types of products for distribution.


By: RGtimeline

A process technician may oversee the manufacturing process in the pharmaceutical industry.

By: Lambros Kazan

Process technicians can be employed by companies such as drug makers.