How do I Become a Private Duty Nurse?
A private duty nurse is a licensed nurse who provides either home health care or is contracted to give personal care to a patient in an institution, such as a hospital or nursing home. To become a private duty nurse, you would first need to qualify as a nurse according to the laws in your country or region. The education requirements generally include a diploma from an approved institution, an associate's degree or a bachelor's degree. Many candidates opt to work toward a bachelor's degree to gain an edge in the competitive job market. Once a degree or diploma is achieved, a national certification test may be required as well.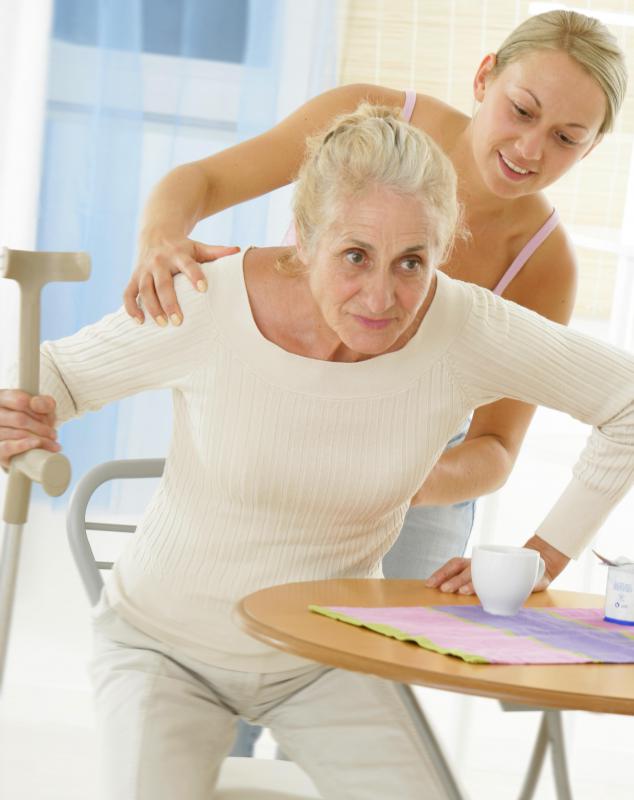 Nursing is a skilled profession that requires specialized training. Many countries recognize and license various levels of nursing practice. Educational requirements vary from diploma training programs to advanced graduate degrees. The licensing process for nurses may also include passing an exam as well as a background check.
The private duty nurse is distinguished from a home health aide by their professional qualifications as well as by the tasks they are qualified to perform. While a nurse may also provide hygiene assistance and help with eating, they are more likely to perform specialized medical tasks, such as wound care, blood work, and taking vital signs. Some home health aides and nursing assistants eventually choose to complete the appropriate requirements and become a private duty nurse themselves.
If you are a nurse who is licensed according to the laws in your area, you might be able to become a private duty nurse by approaching local home health care agencies and nursing registries. Some of these businesses may have additional requirements for their nurses, such as previous nursing experience as well as ongoing continuing education beyond what is required for license renewal. If you live in a large urban area, there may be several agencies and registries from which to choose. Interviewing with several may increase your chances of finding the job that is the best fit for you.
Another option is to become a private duty nurse by simply connecting with clients on your own. If this is legal in your area, you can network with social service agencies, nursing homes, and other local organizations to get your name into the hands of people who need your services. One downside to working independently is that you will not have the ready ability to consult with other professionals regarding your care of a patient. You likely will also need to obtain your own liability insurance, and you may not have ready back-up if you are out of town or ill and unable to work.