How do I Become a Prison Guard? (with pictures)
If you are interested in earning a good wage and making a difference in the lives of many different types of people, then a career as a prison guard may be a great opportunity for you. Prison guards provide supervision and rehabilitation services to inmates in prisons and jails around the world. In order to become a prison guard, there are some basic requirements and training needed to be successful in this career.
A career as a prison guard often starts with a general interest in law enforcement or criminal justice. In addition, many officers in the military find it an easy transition to become a prison guard due to similar training and backgrounds between military life and the penal system. Prison guards come from many different backgrounds; however, they share the same desire as police officers and other law enforcement personnel to help criminals become better citizens before returning to the civilian world.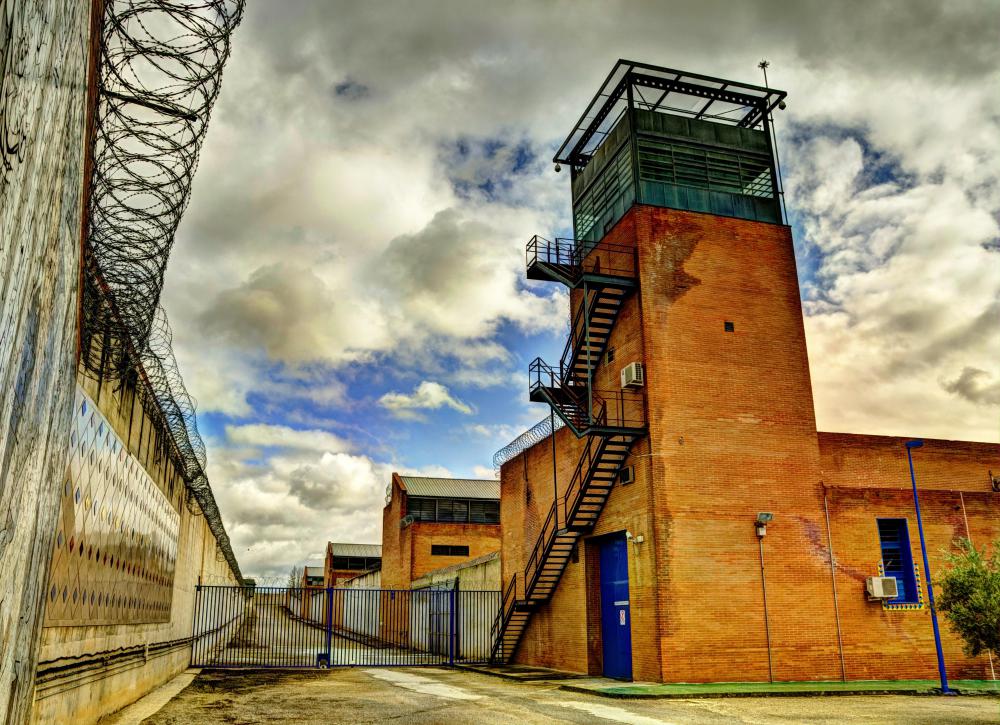 Becoming a prison guard requires having the personality to handle many different types of situations found within state prisons and regional jails. A career as a prison guard can involve dealing with dangerous criminals in maximum security environments where being alert and having excellent interpersonal and personal safety skills are vital to survival. It's important to understand the critical role that prison guards have that can make the experience a positive one.
In order to get a job as a prison guard, there is generally an extensive application process that takes place. The process to become a prison guard involves providing a complete educational and employment history, passing a criminal background check, drug and alcohol testing and a physical fitness test. In addition to needing a high school diploma, many large prison systems require a written test.
An additional component in the application process to become a prison guard is the actual personal interview. During the interview, you can expect to be asked a variety of questions, including why you want to become a prison guard, what community service you may perform and how you handle difficult situations. You may also be asked to submit to a polygraph lie detector test under supervision to determine the truthfulness of your answers.
A career as a prison guard can open up many doors to you should you decide you would like to go on to other roles in law enforcement. In addition, you will have the opportunity to work in different departments and advance in rank and pay over time as a top performer. Being a prison guard is a recession-proof career and can lead to many years of steady employment, excellent benefits and personal work satisfaction.
San Quentin State Prison in California.

Prison guards supervise inmates in jail or prison.

Some prison guards later take on other law-enforcement roles.

Prison guards often have backgrounds in law enforcement or criminal justice.

Some guards at correctional facilities supervise and work with juvenile defendants and offenders.