How do I Become a Pipeline Operator?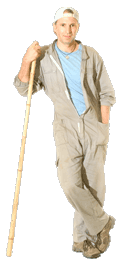 In order to become a pipeline operator in the United States, you will need to have a high school diploma or GED, at a minimum. Some employers might prefer candidates who have a college degree, or who have at least taken some college courses. When employers express an interest in hiring candidates who have some type of degree, they are generally looking for people who have an associate's degree or a technical certification. Only in rare instances do these job postings tend to list a bachelor's degree as a requirement for employment eligibility.
Unless you find a job opening for a trainee position, you may need to have one or two years of pipeline experience. If you do not have any relevant work experience, you may be asked to demonstrate your knowledge of some technical matters that would apply to the position for which you are interviewing. In addition, you may need to be familiar with the different types of equipment that could be used on the job. If this is asked of you during an interview, you might also need to provide tips or advice for trouble-shooting a variety of mechanical problems that could occur while working in the position.
As a general rule, you will need to be computer literate if you want to become a pipeline operator. The majority of employers may look for candidates who are proficient with computer operating systems, email, word processing, and spreadsheet programs. Some companies may also require you to have the ability to create slide presentations for meetings or instruction purposes.
Some of these positions could require candidates to be able to work independently a great deal of the time. If you want to become a pipeline operator, however, you should also feel at ease working as part of a team. As projects and assignments change, you could be asked to be productive in both types of environments.
You should be prepared to travel at least part of the time in this type of job. In some situations, an employer might require you to travel a great deal. If you are not comfortable with the idea of being away from home in order to do your job, you may need to carefully consider all opportunities to avoid those that require travel. To become a pipeline operator, candidates generally need to have a flexible, adaptable attitude and personality, in order to succeed in a variety of work environments.


Worker