How do I Become a Physical Therapist?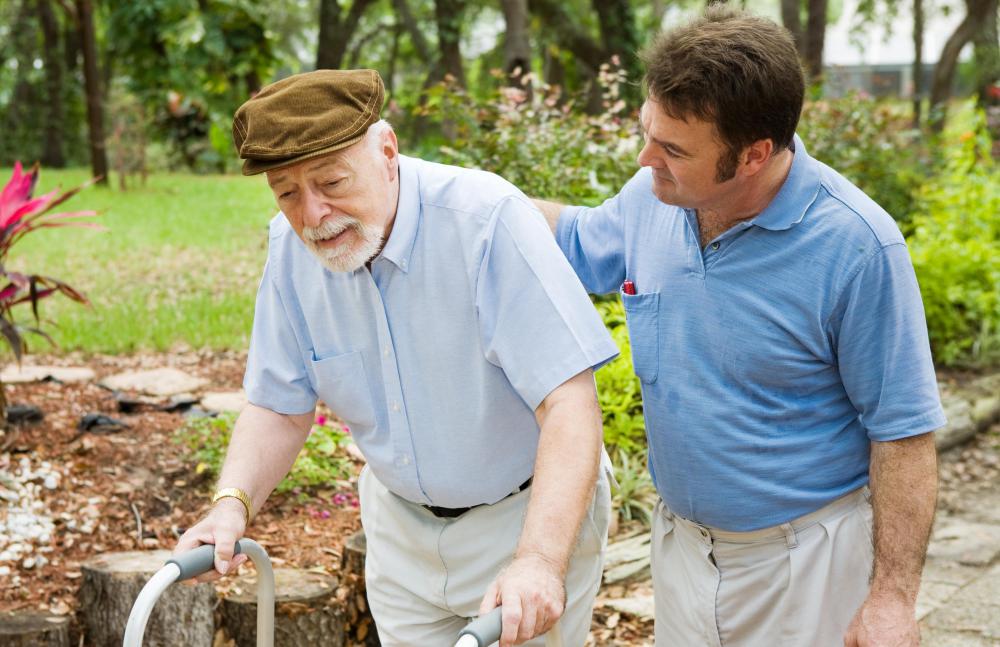 A physical therapist is a medical professional who helps patients relieve pain, reduce swelling, increase mobility and overcome physical disabilities. The physical therapist does this through the use of a variety of techniques including stretches, heat therapy, cold compresses, electrical stimulation or ultrasound. Patients who have experienced an injury or suffer from an illness that affects the patient's ability to easily move the body benefit from the attention of a physical therapist. If a person wishes to become a physical therapist, he or she must earn a master's degree from an accredited college that offers a physical therapy program. After passing state and national examinations, the future physical therapist becomes licensed in the field.
When a person decides to become a physical therapist, he or she is required to take basic college courses such as physics, biology, chemistry and psychology. In addition to these subjects, a physical therapy student must take specialized courses like neuroanatomy, human growth and development, biomechanics, therapeutic procedures and other courses specific to physical therapy. Anyone who wants to become a physical therapist can expect to work with patients from all walks of life. Among the types of patients a physical therapist may treat include cerebral palsy patients, head injury patients, people suffering from fractures, arthritic patients, and others who need to alleviate pain or improve and restore mobility.
Physical therapists must deal well with the public since they work closely with patients on a daily basis. They examine patients' medical histories and measure strength, flexibility and range of motion in their patients. After determining the needs of each patient, physical therapists devise effective treatment plans tailored to patients' individual needs.
A person who wishes to become a physical therapist will usually work in a hospital or office setting. The physical therapist can choose to specialize in several areas, including sports physical therapy, gerontology, ob/gyn, neurology, orthopedics, pediatrics or degenerative diseases. No matter what area of specialization the physical therapist chooses to pursue, he or she must be sensitive to the physical and emotional needs of each patient who walks through the door. For example, many patients who visit a physical therapist have suffered injuries from accidents, and they may feel dispirited and unmotivated. It is the physical therapist's job to encourage these patients, realizing each patient's physical and emotional limits.
The goal of a physical therapist is to relieve pain and restore or improve range of motion in patients. Using a variety of therapies to reduce swelling and improve flexibility, the physical therapist strives to improve the physical well-being of people who suffer from injuries or debilitating illnesses. Heat therapy, stretching exercises, cold compresses and other physical therapy treatments are tools used to improve the quality of life in patients who seek the services of a competent physical therapist.
By: Lisa F. Young

Physical therapists may choose to work strictly with the elderly.

By: Monkey Business

A physical therapist strives to improve the physical well-being of people who suffer from injuries or debilitating illnesses.

By: iceteastock

A career in physical therapy demands a high level of commitment to one's own personal fitness.

By: jovanmandic

Physical therapists must be very knowledgeable about subjects like anatomy and biomechanics.

By: Jaren Wicklund

Physical therapists can gain employment with either a master's degree or doctoral degree.