How do I Become a Pediatric Dermatologist?
Pediatric dermatologists diagnose and treat young patients who have chronic and acute skin disorders. Professionals have specialized knowledge of how infections and common conditions impact babies, children, and adolescents. A person who wants to become a pediatric dermatologist typically needs to earn a medical school degree and participate in up to six years of residency and fellowship training. After completing training requirements and passing national certification exams, an individual can become a pediatric dermatologist at a children's hospital, joint dermatology practice, or a private office.
A four-year bachelor's degree program in biology or health can prepare an individual for medical school. Most accredited universities allow future doctors to focus on premedical studies during their time as undergraduates. A student who eventually wants to become a pediatric dermatologist can benefit from classes in anatomy, physiology, biochemistry, math, and developmental psychology. Science lab classes are important, as they can provide an introduction to the type of research work a student will perform in medical school.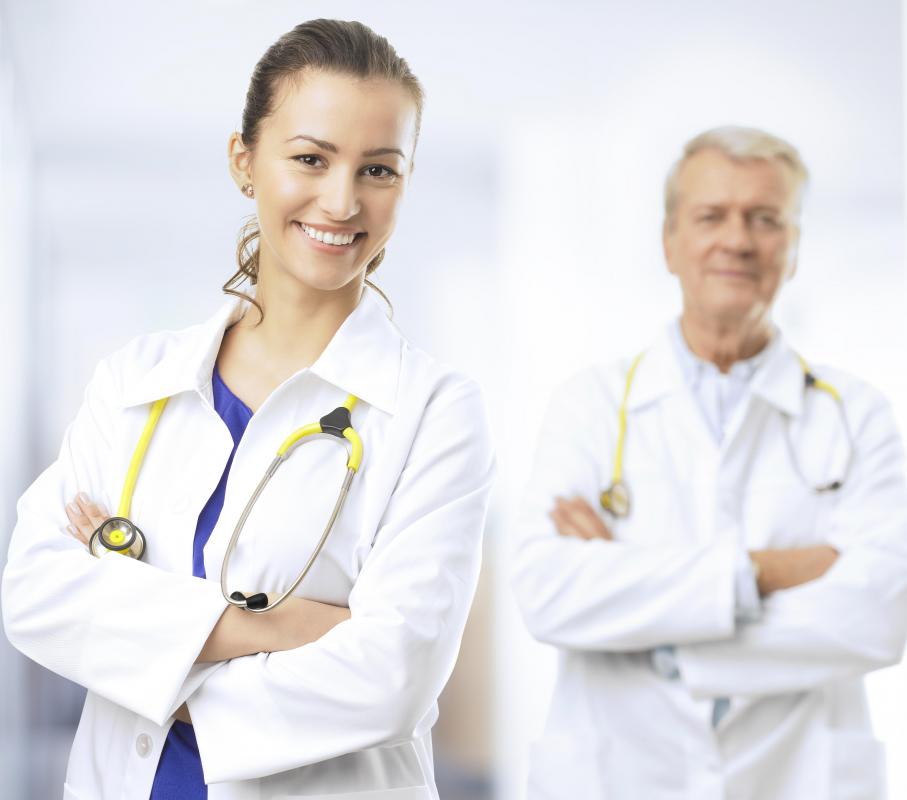 Many undergraduates who are interested in medical careers apply for internships and paid entry level positions while pursuing their degrees. In fact, medical schools often highly value applicants who have practical experience working with doctors and patients. A student typically can take a national admissions test and begin sending in application materials in his or her last two years of a bachelor's program.
Medical school usually takes four years to complete, during which time a student attends classes, participates in lab research, and interns at local hospitals and clinics. A student who wants to become a pediatric dermatologist can meet with professors and academic advisers to determine which classes will best prepare him or her for that career path. During internships, students typically get to observe and assist physicians in many different specialties to broaden their understanding of the profession.
Upon graduation, an individual can apply for a three- to four-year residency program in dermatology. A resident continues to attend classes and works directly with patients under supervision. He or she gains valuable firsthand experience working with dermatology equipment and learning how to treat various skin disorders. Many doctors take exams and enter general practices following their residencies, but a person who wants to become a pediatric dermatologist normally needs to complete an additional two years of fellowship training.
A fellowship may take place in a hospital or a small pediatric dermatology practice. An individual has the chance to treat large numbers of young patients under the guidance and supervision of established doctors. He or she becomes familiar with childhood disorders and the ways that skin problems can affect children differently than adults. With the appropriate training and knowledge, a new doctor can take a national exam to earn board certification and the right to start working independently.
After completing her training, a pediatric dermatologist may work in a children's hospital.

An aspiring pediatric dermatologist must take courses in math.

After completing medical school, a dermatology resident works under the supervision of experienced dermatologists to perfect her skills.

A pediatric dermatologist may monitor a patient's overall health in order to diagnose a specific skin condition.