How do I Become a Notary?
The person in the legal system with whom you are most likely to come in contact is the notary public. They are everywhere -- over 4 million in the United States alone -- and they have to be, because their services are constantly required. Best of all, they are paid a fee each time they affix a stamp to a document or validate a signature. To many, it sounds like a great job.
So how does one become a notary? Unfortunately, there is no simple answer, because the requirements vary from state to state. There are, however, some commonalities.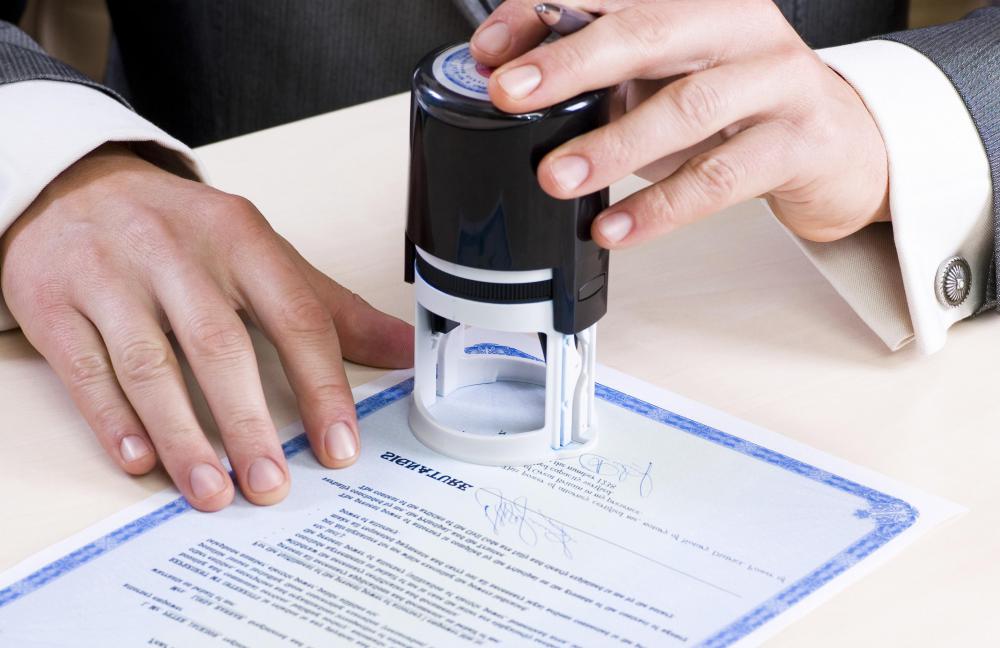 In other to become a notary, you must be at least 18 years of age and a resident of the state in which you are applying to practice. A notary application can be obtained either from that state or from the National Notary Association, which has attempted to reduce the confusion created by state-by-state variations.
Most states require that a bond be posted before a notary can take office, and there is often a filing fee. States generally offer classes or workshops to provide prospective notaries with an overview of what the job entails -- and, yes, there may be a test. On the other hand, few states have any specific education requirements.
Oh, and that stamp -- perhaps one of the main reasons many people want to become a notary? Notaries have to purchase that themselves. This generally occurs after they have taken their oath of office in front of another notary. The fees are set by the state, as well.
Once you become a notary, it is important to get your name in circulation. For most notaries, that function is a second job, and it's rare to find someone who occupies an actual notary office. Practitioners range from legal clerks to librarians to bookstore employees, and it rarely matters to the individuals seeking your service. With notaries, like bathroom facilities, the nearest one usually becomes the first choice.
Basically, the notary's job in the United States is simply to bear witness in various ways, although they can assume the tasks and status of lawyers in some other countries. In the United States, their mere presence provides a significant deterrent to fraud and forgery, and the inconvenience of having to find one is often overridden by the fact that a notary seal greases the wheels of the legal system.