How Do I Become a Meditation Teacher?
To become a meditation teacher, you will likely need both experience and training. Both are typically necessary, as your students generally will want to know that you have in-depth knowledge of the meditation techniques you plan to teach them as well as experience in using them or helping others to use them. You may also benefit from seeking meditation teacher training and possibly certification. When you've completed the training necessary to become a meditation teacher, you can then take the final step of seeking employment or starting your own business.
One of the first steps you may need to take when you want to become a meditation teacher is learning a meditation method or a variety of methods and using them yourself. There are many schools through which you can learn about different types of meditation and practice using them yourself. In time, you can settle on the techniques you feel are most effective and choose to move forward with plans to teach them.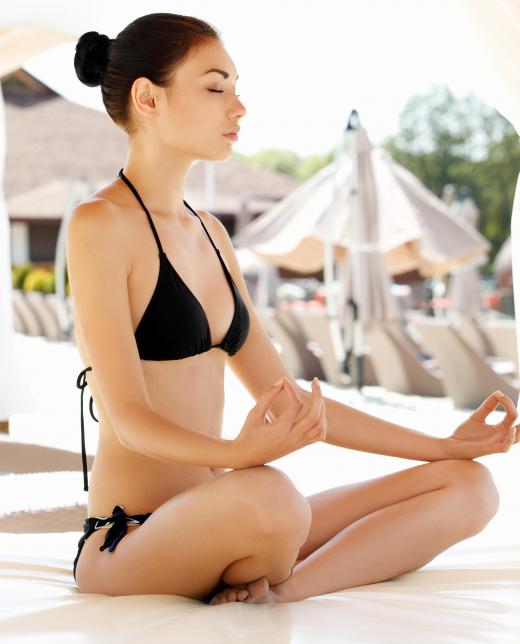 When you feel ready to move forward with your goal of becoming a meditation teacher, your next step likely will be teacher training. Though you will probably have significant knowledge of the meditation techniques you plan to teach at this point, you may still benefit from learning how to effectively teach them to others. There are many schools that offer meditation teacher training, and often, they offer certification as well. In the event that you choose to seek certification, which may help you toward your goal of becoming a meditation teacher, you will typically have to pass an exam intended to test your level of knowledge.
Once you feel confident that you are ready to begin teaching others, you can seek a job as a meditation teacher or start your own meditation business. If you will seek employment at an organization, you will likely need a resume that includes information about your training, experience, and certifications to land this job. You can find teacher opportunities through alternative health and wellness centers as well as through some adult education organizations. You could even seek a job with a meditation teacher training school in the hopes of helping others become teachers.
If you will become a meditation teacher as an independent business person, you'll need a good plan for starting your business, including plans for funding your new endeavor. You will also need a good place to provide lessons and effective methods for advertising your services. Depending on the jurisdiction in which you are located, you may need a business license as well.
AS FEATURED ON:
AS FEATURED ON:

By: puhhha

Meditation teachers try out a variety of methods on themselves.

By: Antonioguillem

There are various training programs for meditators who want to teach the practice.

By: Hemeroskopion

Alternative medicine and wellness centers are typically interested in hiring mediation teachers.

By: Tyler Olson

Soaking in warm water can help with meditation.