How Do I Become a Medical Review Nurse?
Those who wish to become a medical review nurse will need to complete a two to four-year degree program in nursing. Professional certification through a national licensing board can prove an additional asset. Medical review nurses typically advise lawyers about medical information that pertains to their cases and assist with legal research. Most gain up to five years of experience in the field before they start advising attorneys.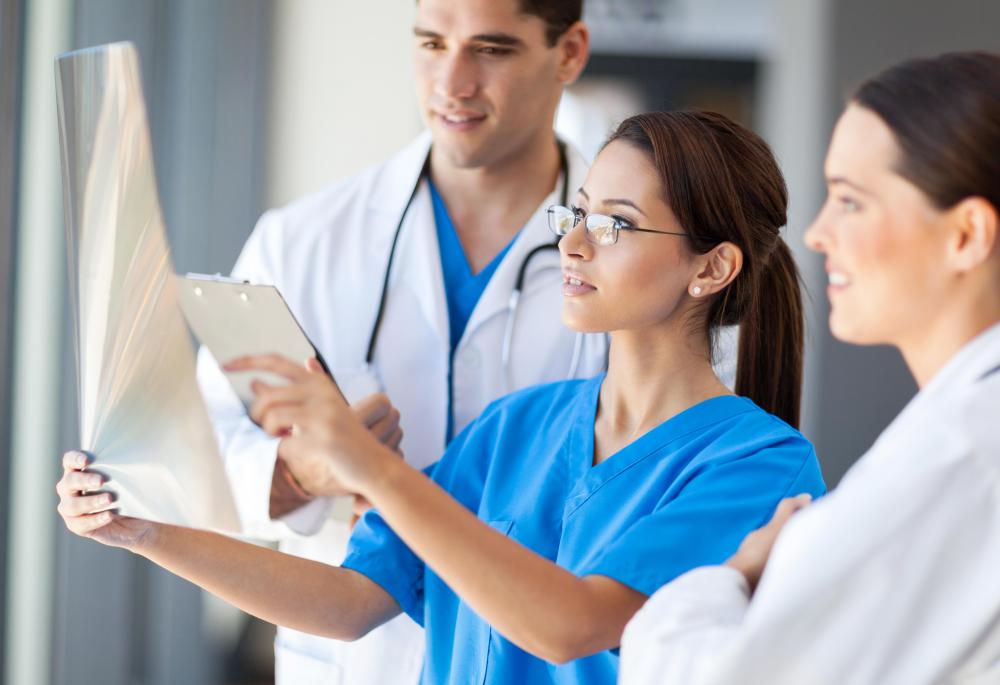 Obtaining a degree in nursing is often the first step for individuals who desire to become a medical review nurse. Community colleges and universities provide two and four-year degree programs that teach the foundations of the nursing profession. In some cases, a two-year degree may be sufficient to obtain an entry-level position as a nursing assistant. A four-year degree opens up a wider range of possibilities and can lead to quicker advancement within the field.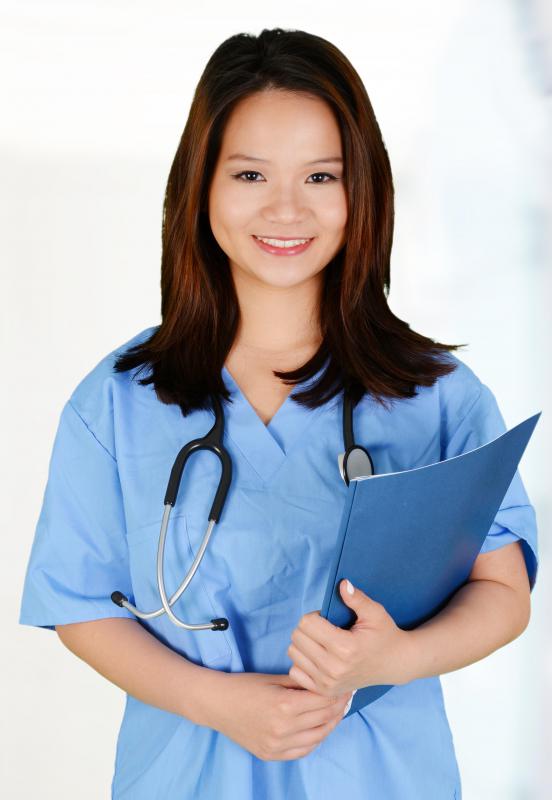 Professionals who strive to become a medical review nurse might want to consider taking a national certification exam. License programs exist for registered nurses as well as legal nurse consultants. Certification is a way to alert potential employers and clients about a professional's knowledge, skill and expertise. In some instances, certification may also increase a nurse's potential income.
Many medical review nurses are also registered nurses (RNs), which is a designation that can be obtained through a four-year degree program or professional licensure. Nursing degrees that focus on becoming an RN help candidates prepare for review board exams. They also ensure that students are exposed to the knowledge and skills that they must demonstrate while working in the field.
In addition to education and certification, it is just as important to gain enough practical experience in nursing. Individuals who eventually become a medical review nurse tend to have at least five years of experience under their belts. Since a medical review nurse is in charge of reviewing legal notes, medical records, and helping locate pertinent medical research, he or she should be familiar with medical terms, policies and procedures. One of the primary job duties of a medical review nurse is to explain and give insight into medical conditions and evidence.
Most professionals who wish to become a medical review nurse tend to start their own businesses. They may do this on a part-time basis while still holding down a full-time nursing position with a hospital or medical care facility. Part of starting a business involves client scouting and marketing the medical review nurse's services through word-of-mouth and traditional advertising. As a medical review nurse builds up his or her reputation, experience and skill level, the possibility of earning more income and operating the business full-time increases.