How Do I Become a Medical Abstractor?
Medical abstractors are professionals who review medical reports that are coded and then create summaries of these reports. They strive to help health insurance companies decide on which patient claims to focus depending on whether the companies cover the procedures mentioned in the claims. These individuals must be very detail-oriented and have solid computer skills. In addition, they have to understand regulations regarding the maintenance of confidentiality of patient medical information. An individual who wishes to become a medical abstractor needs to complete at least two years of college to create the most job opportunities for himself or herself.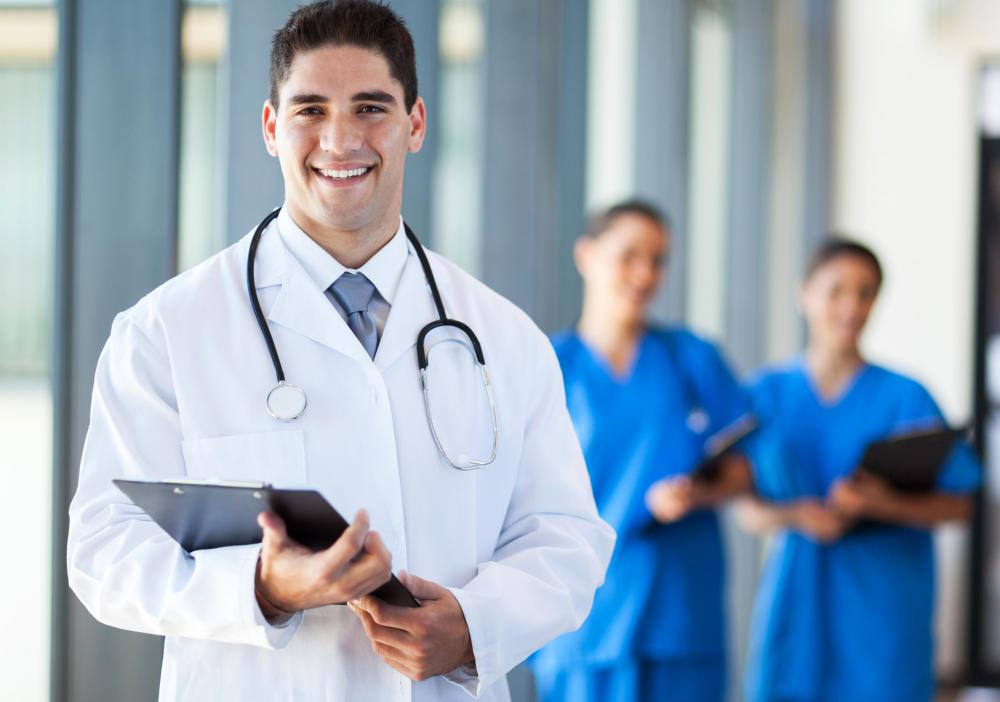 A person who wants to become a medical abstractor should complete at least a two-year associate degree in an area such as medical coding. Colleges require potential students to complete an enrollment application and provide proof of a high school diploma or the equivalent certification. The admissions process additionally includes submitting a high school transcript as well as standardized test scores if you wish to become a medical abstractor.
A health informatics training program will provide you with basic information about this aspect of the healthcare industry. You should study medical terminology, which is important if you want to become a medical abstractor because you must be able to understand health-related terms that appear on medical reports. In addition, classes cover health information technology procedures for collecting and maintaining patient records, especially electronically, which is a valuable part of a medical abstractor's work.
Courses on the human body and coding techniques also will prepare you to enter the abstracting part of the healthcare field. For instance, you must study anatomy and physiology so that you understand the various parts of the body and how they function, which will increase your understanding of why certain medical procedures are required in certain situations. In addition, you should practice identifying codes that relate to various medical conditions and putting them into medical databases for organizational purposes.
During your training program in the medical coding field, you need to complete an internship and seek industry certification to increase your employment opportunities. An internship gives you practical experience with reviewing patients' health exam information and attaching medical codes to the patients' procedures. You also must check to see how much a patient's insurance coverage will pay for different coded procedures. In addition, you can seek certification through associations in the industry if you want to become a medical abstractor.