How Do I Become a Library Assistant?
Unlike becoming a librarian, no special training is usually needed to become a library assistant. Many library assistants are hired with only a high school diploma or equivalent. You may be able to become a library assistant while still in high school in some cases. Some experience using computers or performing clerical work is helpful for an assistant position, but is not a requirement. You can find a job as a library assistant at public or school libraries.
Library assistants typically help patrons check out books and materials from the library. They may be responsible for re-shelving books and checking in books as they are returned. Some assistants may need to search for books for library users on a computerized database.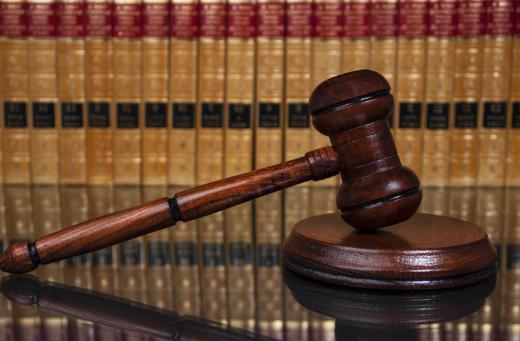 Although you don't need formal training to become a library assistant, you should possess a certain set of skills to do well in the position. As library assistants are responsible for finding and shelving books, you need to be able to pay attention to details. A book that is re-shelved in the wrong spot will be difficult to find later on.
Being able to use a computer is also helpful for you to become a library assistant. Most libraries use online catalogs, so you will need to be able to type in a book's title or information into a computer to find it in the system. Typically, the library will train you on the job to use its database system.
A library assistant position may be an ideal job if you are still in high school and intend to become a librarian later in life, because it will show you the general workings of the library. As no advanced training is required and the job is usually part-time, it's also an ideal position if you are working your way through college. Once you become a library assistant, you may work your way up and take on more and more responsibility in the library. Becoming a full librarian does require a master's degree, though.
You can find library assistant positions at public or college libraries. A library assistant may also work at a specialized library, such as a law library or a library in the government. You may also find a position at a local public school library, either an elementary school or high school. Another place to find an assistant position is at a bookmobile or library for the blind or visually impaired.
AS FEATURED ON:
AS FEATURED ON:

By: jarek2313

A library assistant might be hired by a law firm to work in a law library.

By: Andrey Kuzmin

Most libraries no longer use old cataloging systems, but online catalogs.

By: Lisa F. Young

A library assistant may be responsible for assisting patrons with book needs.

By: anyaberkut

Library assistants are often responsible for ensuring books are organized correctly and re-shelved properly.

By: Minerva Studio

Some library assistants work at the circulation desk and help patrons check out books and other library resources.