How do I Become a Legislator?
The process to become a legislator is often not as easy or straightforward as it may appear. While most of the general public understands that to become a legislator, you must be elected to the office, the groundwork starts long before. Many candidates are vetted by a certain political party, and often the parties themselves tap possible candidates. Thus, those who receive an opportunity to become a senator or representative are typically party activists that have worked a substantial amount of time to help further various causes that the party supports.
One of the first things you can do if you have a desire to become a legislator is join a political party and get involved in local politics. This is a way to network and get your name out there. As you begin to become more well known among the regular activists, you will likely be given greater responsibility. Eventually, you may be recruited as a candidate. Of course, even if you are not recruited, you could still try to run.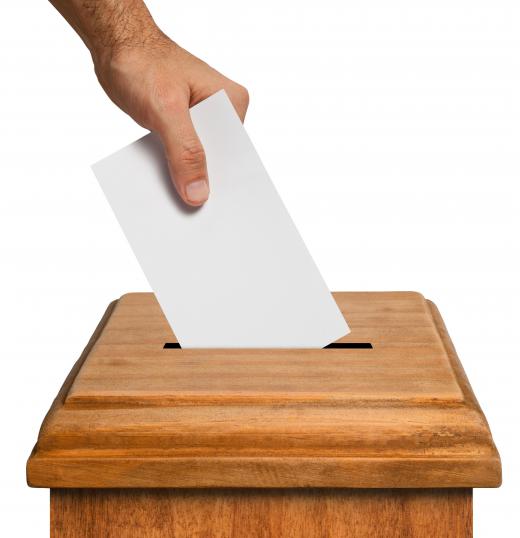 In many jurisdictions, you must petition to get your name on the ballot if you wish to become a legislator. To do this, you will likely need a certain quantity of signatures, often determined by the number of voters in a recent election. For example, if the district you wish to serve in had 50,000 voters in the last general election, you may be required to get 10 percent, or 5,000 signatures, from voters in that district.
Once you are assured that your name will be on the ballot, you will likely then need to begin campaigning and fundraising. Often, the ability to raise money for a campaign is the first sign showing whether a candidate is viable. If there are others within the same party vying to become a lawmaker in the same district, a first round of voting, often called a primary, will likely be necessary. If you win at the primary level, you have passed a major challenge.
After the primary, the campaign season begins again, but a legislative candidate may suddenly feel he or she has more support as the party coalesces behind him or her. In order to become a legislator, the candidate must often find a way to use every resource available, including party resources. Candidates will often be invited to share their views in a variety of forums, sometimes appearing together and other times appearing separately. The candidate will also likely commission ads in print, radio and possibly television.
The final phase of voting is often referred to as a general election. At this point, the person with the most votes in a particular race will likely become a legislator. In some cases, if there are more than two people in a race, and no candidate gets at least 50% of the vote, then a runoff may be required between the top two candidates. This election will take place often within a few weeks of the general election.
AS FEATURED ON:
AS FEATURED ON:

By: elnavegante

Getting the most votes in a general election is the final step to become a legislator.

By: Joe Gough

Legislators usually are backed by one of the two major political parties in the US.