How Do I Become a Janitor?
It is not difficult to become a janitor, and it is usually not necessary to obtain a certain level of education. A high school diploma or equivalent will make you a more attractive job candidate, though it is often unnecessary in. You will need to be prepared to work long hours, and you will be doing a lot of physical labor in most cases. Be ready to be on your feet for most of the day, and also to deal with messy situations that you will be responsible for cleaning.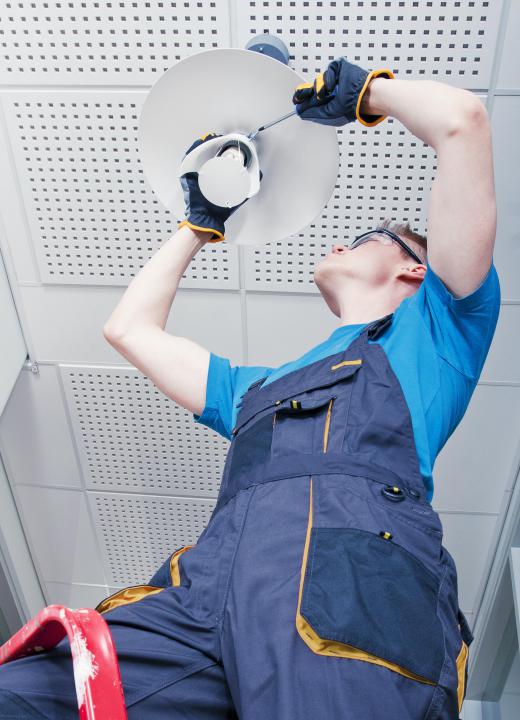 There are two general ways you can become a janitor: you can apply for a job at a cleaning service, or you can apply individually at various businesses or other locations in need of custodial services. If you get a job with a cleaning service, you will likely end up working at various buildings and businesses rather than just one. If you apply on your own, you are likely to become a janitor for one building or business only, though this is not guaranteed. Search the local newspaper for job listings, and look online on message boards for jobs that will allow you to become a janitor.
Great places to look for work is at colleges, universities, large companies, warehouses, factories, hotels, and tourist attractions such as theme parks and movie theaters. In many cases, these businesses will hire cleaning services, though it is likely that you will find several businesses that would prefer an on-site janitor. High schools and elementary schools may also have janitor positions open, though you should be prepared to undergo a background check if you want to work in a school. Schools may also require you to get fingerprint clearance that will be kept on file at the school at all times.
A good way to make yourself more attractive as a candidate to become a janitor is to develop skills that will be useful to a business. If, for example, you know how to repair furnaces, or if you can work on plumbing and electrical appliances, an employer is more likely to hire you for a janitor position. Additional skills may also help you work your way up within the system, eventually obtaining jobs with more responsibility and better pay. Some janitors can become custodial managers, which means they are responsible for managing a team of janitors.


By: gustoledo

Janitors are charged with maintaining a property.

By: mikkolem

Janitors may be responsible for working on electrical appliances.

By: Marina Krasnovid

Schools require janitors to be fingerprinted before employment.

By: mariakraynova

Janitorial work primarily consists of physical labor, requiring workers to be in good physical health.