How do I Become a Human Resource Assistant?
A human resource assistant, or HR assistant, is an excellent job choice for those who are detail-oriented and enjoy working with people. A human resource assistant works in the human resources or personnel department at an office, keeping careful records of employees, answering questions, and maintaining the office, among other tasks. In order to become a human resource assistant, it is generally necessary to have a high school diploma or GED.
It is usually not necessary to pursue further education, but some might choose to get an associate's degree in business, or to complete a certification program in business, just to name a few options. Anyone who wants to become a human resource manager will likely need this extra education, or even a bachelor's degree. If you want to become a human resource assistant it is typically better to have experience than a great deal of education.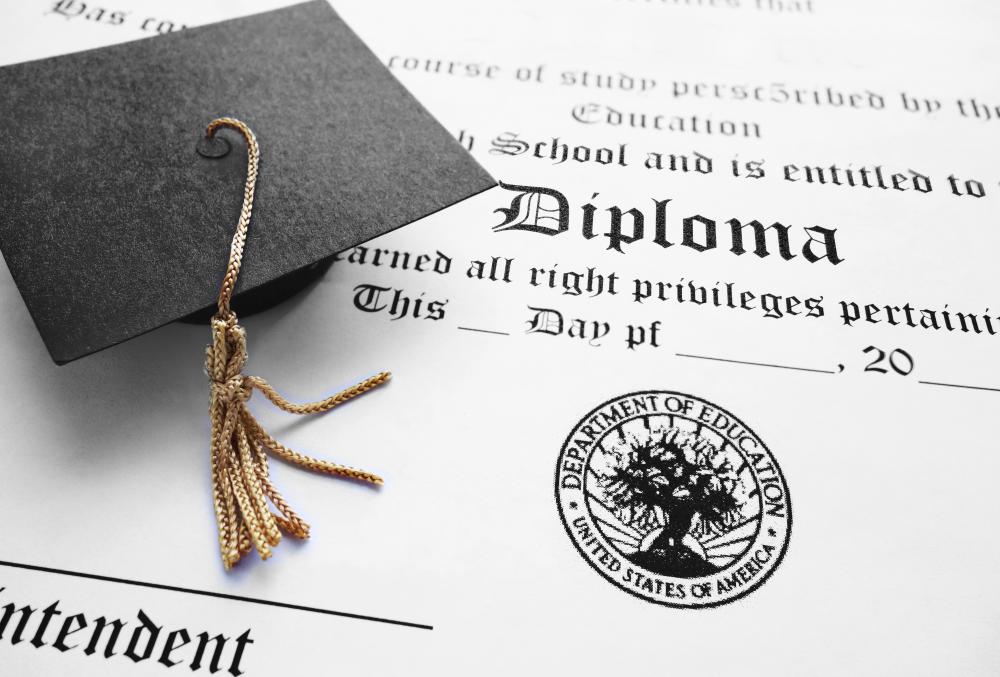 This experience may begin in high school, or whenever you first decide that you want to work in HR. It is important for potential employees to learn how to use a computer as well as how to type; in addition, it is equally important to develop excellent communication and organizational skills. Potential employees should also have an understanding of commonly used office software programs, as well as a familiarity with office equipment such as a fax machine, copy machine, or printer, among others. It might also be helpful to take a brief class in taxes as well; this is because some HR assistants are responsible for assisting employees with filling out their tax forms.
Once you have these basic skills, you may apply to become a human resource assistant. Some companies may want someone who has worked in an office before, but many may be willing to hire someone who demonstrates a knowledge of the business. It is important to create a neat and professional-looking resume, as well as to dress professionally for an interview. Remember to speak clearly, ask knowledgeable questions, and appear enthusiastic about the job.
Once hired, more on-the-job training will likely be required. A human resource assistant may need to do things such as updating personnel files, changing job title or salary as needed, verifying employment or education at other locations, or even potentially assisting in interviewing new hires. For these reasons, it is important for someone who wants to become a human resource assistant to be polite and discreet, as well as able to communicate with people at all levels in the company.