How do I Become a Hotel Receptionist?
A hotel receptionist works at the front desk and checks guests in and out of the hotel, and may occasionally answer the phone to take reservations or answer questions. To become a hotel receptionist, formal education beyond a high school diploma is generally not required. Some high-end hotels might wish to hire people with more experience or even an associate's degree in a hospitality field, such as hotel management.
If you're interested in working at a hotel call and visit those in your area. Hotels may not advertise that they are seeking a receptionist, but it also cannot hurt to check the classifieds in the newspaper or online. When calling a hotel to ask about any openings, remember to be friendly, and to introduce yourself and state your purpose for calling immediately.
When visiting a hotel to apply for a receptionist position, remember to dress professionally and to speak clearly. Print out a resume if you have one; any previous work experience in customer service can help you get the job. In addition, list any relevant skills, such as computer or math skills.
The receptionist will be the first person a guest sees when checking into a hotel, so it is important to project professionalism. He or she will need to be able to clearly answer any questions the guests may have, as well as to collect payment on a reservation or set up a charge account. For these reasons, it is important for anyone who wants to do this job to be very detail-oriented and responsible.
If you get an interview at a hotel, it is important once again to dress professionally and smile when introducing yourself. Explain why you would make a good hotel receptionist. Be sure to consider the fact that many hotels need someone at the desk at all hours of the day, seven days a week, so your shifts may not be regular daytime shifts. Ask any questions you may have; it is also a good idea to learn some information about the hotel beforehand in order to appear more informed and competent.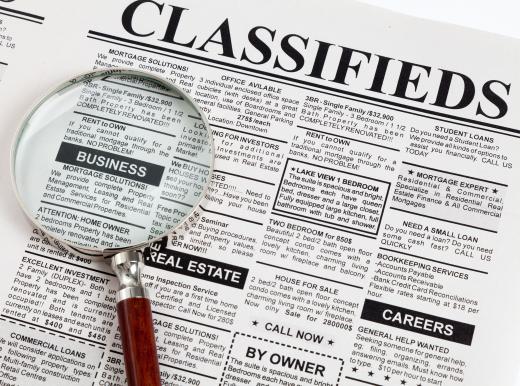 Once you accept a job offer to become a hotel receptionist, there will generally be a brief training period. Depending on the size of the hotel and the number of other staff members, your duties may vary. Someone who succeeds in this position may be promoted into a supervisory or managerial role.
AS FEATURED ON:
AS FEATURED ON:

By: David Gilder

A hotel receptionists checks guests into a hotel.

By: Owen Mather

A hotel receptionist is responsible for keeping track of vacancies.

By: Feng Yu

Many jobs are often listed in the local newspaper classifieds.

By: zimmytws

To become a hotel receptionist, a person must have at least a high school diploma or equivalent.

By: daniaphoto

Hotel receptionists are responsible for booking reservations on a calendar.

By: Berni

Hotel receptionists may work behind the scenes to take reservations and meet guests' special requests.

By: poplasen

Hotel receptionists should be knowledgeable about room specifics.

By: Marcel Mooij

Receptionists need to have good communication skills.