How do I Become a Hospital Chaplain?
There are many different ways to become a hospital chaplain, but most begin with strong faith in almost any religion and a desire to help those in crisis. Chaplaincy positions in a hospital can be paid, but there is a general shortage of people interested in this profession and some hospitals now take on volunteers. This field represents a wide range of capability, from people who have undergone extensive training to those that have very little. For the most job possibilities, professional training is recommended.
Where a person gets professional training can vary. Many people participate in what is called clinical pastoral education, which takes place in countries like the US at various hospitals, hospice centers, and mental health facilities. It can take some looking to find a program close by, but it helps to search the Association for Clinical Pastoral Education (CPE) website. These programs may have pre-requirements that depend on the center offering the education, which could include possessing degrees (either a bachelor's or master's) in theology or related fields.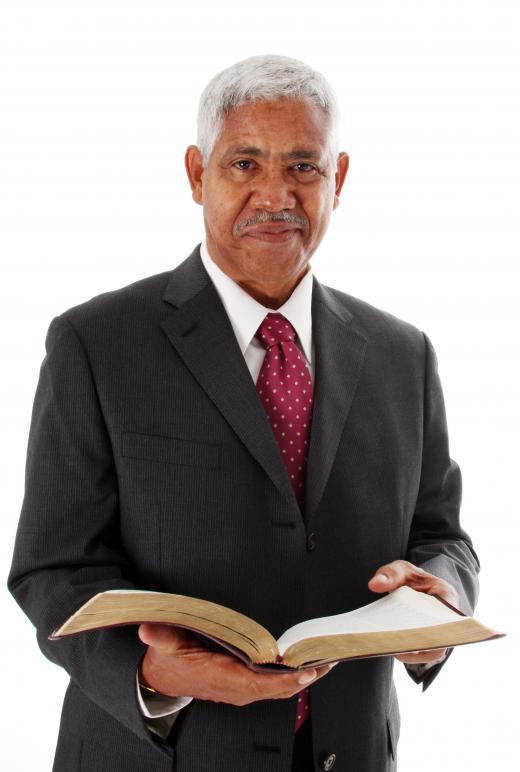 Usually, the CPE program is available in units and each unit corresponds to about 400 hours of practice and training. Some programs are offered for the length of a year, and people train through the year at a given hospital or center in order to complete the required four units. Once this training is complete, they can get certified to work as a hospital chaplain.
There are other certifying agencies that people may need to go through to become a hospital chaplain. If a person wants to become a Catholic chaplain, he'll need to complete the CPE program, have a master's in theology or its equivalent, and register with the National Association of Catholic Chaplains. The National Association of Jewish Chaplains requires similar studies and training in CPE programs or other training programs.
Some hospitals do not conduct their chaplaincy programs in the same manner. It is sometimes possible to get direct training from a hospital for a short period of time. At the end of this training program, a person may become a chaplain for the hospital with which he or she trained. Chaplaincy status may not be transferable elsewhere, however. Certification usually helps expand job possibilities and competency in the profession.
It is important for people to understand what will be required of them when they become a hospital chaplain. They are there, most often, to listen and offer support and not to proselytize. This is not the profession for the avid preacher but is one for the quiet listener. Even in hospitals that have a specific denomination, not all patients will have the same religion or religious beliefs.
Though sometimes chaplains will pray with patients or healthcare workers at their request, they are never supposed to force religious beliefs or observances on others, and doing so may justify the fear that some patients have that a chaplain is there to "push religion." Times of illness and stress may be challenging to the faithful, and even a chaplain who shares a religion with a patient may provoke distress by attempting to lecture on faith. A delicate balance and extreme sensitivity is required for a good hospital chaplain.
AS FEATURED ON:
AS FEATURED ON:

By: Rob

Hospital chaplains provide spiritual support to a hospital's staff, patients, and families of patients.

By: Tim Glass

Hospital chaplains may provide support to families of emergency care patients in critical condition.

By: Claudio's Pics

Hospital chaplains may work in hospice centers.

By: sframe

A chaplain may help someone overcome a spiritual crisis.