How Do I Become a Guest Service Agent?
If you want to become a guest service agent in a hotel, you will typically need to complete an on-the-job training program provided by your employer after you are hired. Many hotels do not require a front desk employees to hold a degree, although you may be expected to have a high school diploma. Other qualifications may include holding jobs in the areas of customer service or retail sales, both of which may provide an adequate substitute for hotel experience or formal training. You may also be expected to pass a background check before you can become a guest service agent, as you will typically be handling hotel guests' financial and personal information.
Hotel guest service agents often staff the front desk and assist guests in checking into and out of the hotel. They also help guests with room requests and may also be asked to act as a resource for guests, providing information on transportation and local services and attractions. As front desk personnel greet guests upon arrival and are representatives of the hotel itself, it is important that you be well groomed and pay attention to your personal appearance. It is also crucial that you are able to maintain a friendly and calm demeanor, even when working with guests who are rude or agitated. If you don't think that you have this kind of self-control, it may not be a good idea for you to become a guest service agent.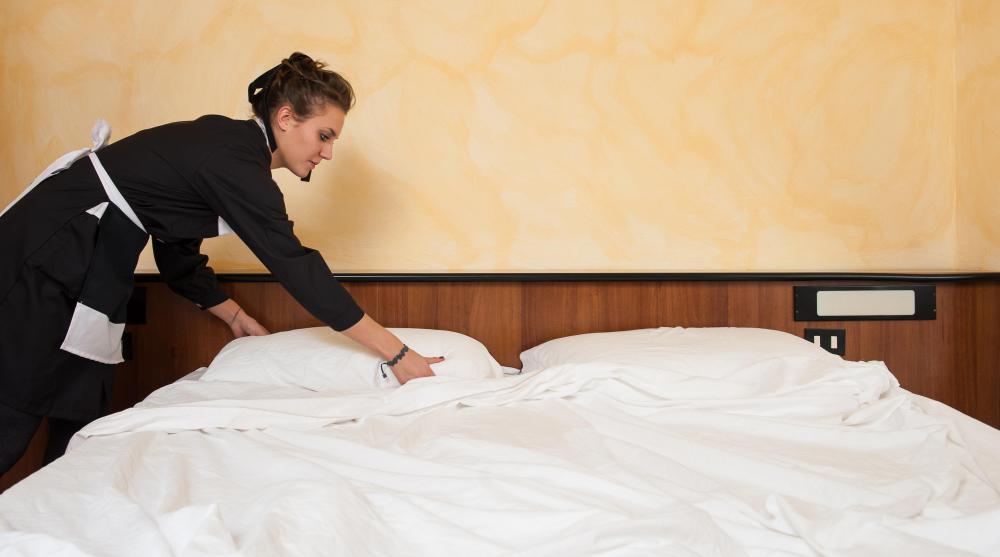 While formal education isn't usually required for those who want to become a guest service agent, you may find it easier to get a job if you have taken at least some courses in hotel management or hospitality. Another option is to enroll in a hospitality or hotel management degree program. If you are enrolled in such a program, ask about getting a front desk internship at a hotel, as this can significantly increase your chances of finding work after graduation.
If you are not currently in school and don't have formal training in hotel management or hospitality, you may be able to become a guest service agent if you can show a hotel hiring manager that you have a strong background in working with the public. This could include a background in customer service or work in retail shops, as both require you to work closely with customers to resolve issues and ensure customer satisfaction. Take the time to highlight this experience in your resume, cover letter, and during job interviews, as it could make a huge difference in getting the position that you want.
A hotel guest service agent is often responsible for checking guests in and out of the hotel.

Guest service agents may have a background in customer service.

Guest service agents at a hotel may start out in other positions, such as part of the housekeeping staff.